May 2nd

Power of Place Summit
Early-bird registration expires at midnight tonight
April 18, 2008
Credit cards, checks and purchase orders accepted.

Click HERE to see who's already registered

Board of Directors

Deming E. Sherman

Chairman of the Board

Susan Arnold

William Baldwin

Rebecca G. Barnes

Samuel J. Bradner

Kenneth Burnett

Joseph Caffey

Robert L. Carothers

Jen Cookke

Trudy Coxe

Dennis DiPrete

Stephen Durkee

Stephen J. Farrell

John R. Gowell, Jr.

Akhil C. Gupta

Michael S. Hudner

Stanley J. Kanter

Howard M. Kilguss

Dennis Langley

James Leach

Roger Mandle

The Rev. James C. Miller

Thomas V. Moses

George Nee

William M. Pratt

B. Michael Rauh, Jr.

Gary Sasse

Richard Schartner

Pamela M. Sherrill

Curt Spalding

James F. Twaddell

Directors Emeritus

Arnold "Buff" Chace

Louise Durfee, Esq.

J. Joseph Garrahy

Michael F. Ryan

Frederick C. Williamson

W. Edward Wood


Staff

Scott Wolf

Executive Director

Director of Programs

Director of Research & Communications

Land-Use Training Coordinator

Executive Assistant for Finance

Office Assistant
---
Sponsor an e-brief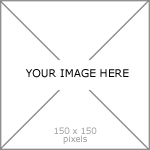 ---
Check out our Smart Growth
Resource Directory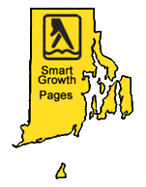 ---
Browse e-brief archives
and press releases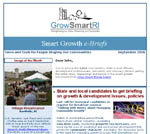 ---
Visit CommunityConnectionRI
Calendar
---
Dear John,

You're among the 3,550 civic leaders, state & local officials, development professionals, journalists and visionary citizens getting the latest news, happenings and trends in the smart growth movement from Grow Smart Rhode Island.



RI's nationally renowned Historic Tax

Credit avoids cap, but not cuts

The Historic Preservation Investment Tax Credit suffered an unavoidable set back when twin tax credit bills (H8016A and S2846A) were approved overwhelmingly in both the Senate and House on April 9th and signed into law by the Governor on April 12th. However, tax credit supporters can take some consolation in the fact that the retroactive caps on credit redemption that had been proposed by the Governor were avoided and that the legislation does give approximately 100 current projects the possibility of moving forward, albeit with a reduced credit and a requirement for an increased processing fee paid up front. Those projects represent a potential investment of almost $900 million.

The tax credit program was placed in a very vulnerable situation politically and fiscally this year due to a combination of at least four factors:

The existence of large projected state budget deficits for the current and upcoming fiscal years.
Intense pressure to reduce these deficits through pain shared broadly by a number of constituencies.
The Governor's creation of a large deficit reduction goal for the tax credit program early in the 2008 General Assembly session derived from his credit capping proposals.
The official assumption of state budget staff that the historic tax credit program increases state expenses substantially without increasing state revenues at all.

The compromise measure that emerged from this environment represented an effort by legislative leadership, fiscal staff, and representatives from the development community to produce a bill that would provide a major official reduction in the tax credit program's annual cost at a time of serious budget deficits and provide predictability as to the program's official annual cost for the next several years. At the same time drafters of the legislation sought to avoid the proposed retroactive caps that would have greatly reduced the value of the tax credits to current and future holders of tax credit certificates and that many believed would have severely damaged Rhode Island's reputation as a place to do business.

[ READ MORE]
May 2nd Power of Place Summit features

impressive line-up of topics, speakers

Click HERE for program details.
Click HERE to see who is already registered.

Grow Smart's inaugural Power of Place Summit in 2006 drew nearly 500 opinion leaders, state and local officials, academics, development professionals, investors, journalists and citizen activists for the launch of Rhode Island's new smart growth oriented state land-use plan. There are now encouraging examples all across our state of how some of the plan's long-term strategies and recommendations are being embraced and implemented to the benefit of our communities and future generations. Yet other key objectives - such as reducing our state's over-reliance on the local property tax, better integrating our transportation system with desired development goals and targeting more of our state investment dollars to energy efficient urban, town and village centers - remain daunting challenges that keep us from reaching our potential.

This upcoming Summit will take a closer look at how the growth and development choices we make today will impact our economy, quality places, public health, environment, the efficiency of state and local government and the taxes we pay. We'll look at what's working and what needs to be improved to grow our innovation economy, revitalize our walkable centers, ensure agricultural viability, promote healthy community design and reduce global warming, among other key goals for a prosperous and sustainable future.
Upcoming Workshop:

Making Good Land-Use Decisions

3-Evening program being offered in South Kingstown and Richmond

The Grow Smart Land-Use Training Collaborative is bringing its award-winning series Making Good Land-Use Decisions to the South County area twice in April and May. The three-evening program, which is designed for town council, planning board, zoning board and conservation commission members, will be offered at the South Kingstown Neighborhood Guild in Peacedale on Wednesday, April 23rd, Wednesday, April 30th, and Wednesday, May 7th, and at Chariho Middle School, Wood River Junction (Richmond) on Wednesday, May 14th, Thursday, May 22nd and Thursday, May 29th. All programs run from 5:30-9:00 p.m. and include supper.

While the program is offered in South County, local officials from around the state are welcome to register. Anyone who wishes to attend either program and has a scheduling conflict for one evening session may attend the other program for that session. In addition, anyone who has attended Making Good Land-Use Decisions in the past and missed a session may take advantage of the spring programs to make up the missed session.

Click HERE for the full program and registration information.
Grow Smart Seeks Summer Interns

Over the past several years Grow Smart's work has benefited greatly from the assistance of student and graduate-student interns, and we have been pleased to see interns include their experience with Grow Smart in successful applications for full-time work and graduate school.

Again this summer, Grow Smart is seeking several interns to work on a variety of research and writing projects. Positions may be part-time or full-time, and some compensation is available. Interested applicants should email Sheila Brush, including a resume and a brief writing sample.

Click HERE to learn more about the topic areas.
Rhode Island Agriculture Day May 6th

The Ocean State's agricultural community will gather to celebrate Rhode Island Agricultural Day at the State House on Tuesday, May 6th, 2008. This is an opportunity to recognize and honor the contributions of Rhode Island agriculture to our state's quality of life, its economy and open spaces, access to local foods, importance to tourism and more. There will be displays including locally grown foods in the State House Rotunda from 11:30 am to approximately 6 pm.

A speaking ceremony in the State Room is tentatively scheduled to begin at 2 pm with the Governor, DEM Director Sullivan and other invitees.
Time to get your Rain Barrel

The Southern Rhode Island Conservation District is holding a sale of popular rain barrels as part of its Saturday, May 10th Seedling Sale. Barrels can be pre-ordered and picked up at URI.

Rain barrels are a great way to capture runoff from your roof. Water captured in barrels is a free source of water for watering gardens and lawns, with the added advantage of helping the environment.

At 60 gallons, these rain barrels are some of the largest on the market. They are heavy duty, recycled food-grade barrels which will last for years. They come complete with threaded spigot, drain plug, and other fittings, and with complete instructions.

Barrels range from $50 to $85. Order deadline is April 25th. Supplies are limited.

Click HERE for more information or to download an order form.
CALENDAR Highlights:


Click here b> to let us know if you would like your land-use/water resources related conference or workshop listed on our CommunityConnectionRI Calendar.

Tuesday, April 29th, 2008 (8:00a - 12:00p)

Stormwater System Maintenance

. Co-sponsored by RIDEM, RIDOT, SRICD and the RI T2 Center.

Department of Administration Building

Providence

Tuesday, April 29th, 2008 (5:00p - 7:00p)

Conservation Design DVD Workshop

. Co-sponsored by RIDEM's Office of Sustainable Watersheds and the Narragansett Bay Research Reserve's Coastal Training Program.

Department of Administration Building

Providence

Thursday, May 15, 2008 (9:00a - 12:00p)