Click to watch 2-minute clip
Spotlight on Rhode Island's

transportation dilemma


A panel of national and local transportation experts compare RI's transportation funding crisis with those of other states and present options for sustaining a 21st century transportation system so vital to the health of the state's economy and quality of life.

Click the CTC logo to sign up for weekly e-News about transportation issues in RI


Grow Smart Rhode Island

Board of Directors

Howard M. Kilguss

Chairman of the Board

Susan Arnold

William Baldwin

Daniel A. Baudouin

Samuel J. Bradner

Kenneth Burnett

Joseph Caffey

Robert L. Carothers

Jen Cookke

Trudy Coxe

Kristin A. DeKuiper

Dennis DiPrete

Stephen Durkee

Stephen J. Farrell

Michael L. Friedman

Wilfred L. Gates

John R. Gowell, Jr.

Akhil C. Gupta

Stanley J. Kanter

Jason E. Kelly

Dennis Langley

James Leach

Basil Lee

Stephen M. Maiorisi

Thomas V. Moses

Richard Schartner

Lucie G. Searle

Deming E. Sherman

Pamela M. Sherrill

John C. Simmons

Jonathan F. Stone

James F. Twaddell

Directors Emeritus

Arnold "Buff" Chace

Louise Durfee, Esq.

J. Joseph Garrahy

Michael S. Hudner

Michael F. Ryan

W. Edward Wood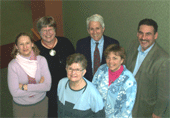 Staff

Scott Wolf

Executive Director

Director of Programs

Director of Research & Communications

Executive Assistant for Finance

Office Assistant

Training Coordinator
Economic Growth Proposal

click to watch 2-minute clip


State Rep. Jeremiah O'Grady discusses the benefits of one of Grow Smart's priority legislative initiatives in this year's General Assembly. The proposal would amend the property tax levy cap law to encourage municipal investments in smart economic development and job creation.

Read more about H-5496
Aquidneck Island Transportation Plan to be unveiled May 4th



Join the Aquidneck Island Planning Commission (AIPC) on Wednesday, May 4th as it launches the Aquidneck Island Transportation Action Plan at CCRI-Newport from 6:00 p.m. - 8:00 p.m.

The meeting is the culmination of AIPC's Aquidneck Island Transportation Study, a first of its kind effort to develop a comprehensive transportation plan for the island.

More
Bike to Work Day

Providence

Friday, May 20, 2011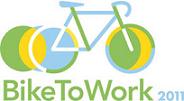 With RIPTA's Rack n' Ride program, you can make bike riding part of your regular commute.

More

.

Live in Newport? Be part of the first annual Bike to Work Day in Newport! More

Follow RIPTA on Facebook





I want a shelter like that!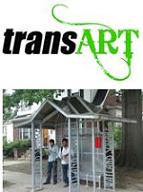 If you or your group would like more information about the RIPTA TransART shelter program, contact Brooks A. Almonte, Program Manager at 401-784-9500 ext.148, or balmonte@RIPTA.com
---
---
---
---
John,

You're among the 3,504 civic leaders, state & local officials, development professionals, investors, decision-makers and visionary citizens getting the latest news, happenings and trends in the local smart growth movement.

We're Grow Smart Rhode Island. Partner with us. Support us with a tax deductible contribution. Let's make Rhode Island a better place together by playing to our strengths.



Spring workshops to help local officials

sharpen project review skills, maximize

benefits of smart growth

Taught by experienced planners, attorneys and architects, the Grow Smart RI Land-Use Training Collaborative's workshop series offers opportunities for municipal boards and commissions and interested citizens to learn about the latest smart growth strategies and to sharpen their land-use review skills.

The spring calendar also incorporates new scheduling features designed to make training more convenient and affordable for busy board and commission members.

Best Practices for Historic District Commissions (May 12th and 19th, East Greenwich) This 2-part workshop is designed to give you the essential information you need about standards for review, conducting fair and efficient reviews, writing defensible decisions, communicating with property owners and the public and tough issues such as windows and alternative materials.

Smart Growth & Community Planning (May 26th, Warwick) provides essential information for council, board and commission members, as well as citizens who want to make informed contributions to community planning. Attendees will take away a clear understanding of how community planning works under RI law and the latest information about smart growth strategies being used to achieve well-designed compact development and to protect farmlands and open space.

Conducting Effective Land-Use Reviews (June 16th, Johnston and June 23rd, Middletown) Designed for council, board and commission members, this one-evening program provides a full discussion of legally required procedures and best practices for conducting land use reviews and covers the legal responsibilities of public officials involved in such reviews.
Decision-makers warned that reliance on

current transportation funding methods

will lead the state over a cliff

Grow Smart's Scott Wolf moderates a panel briefing for 200 elected officials, business and civic leaders and community stakeholders about Rhode Island's transportation funding dilemma

Gov. Lincoln D. Chafee, Senate President M. Teresa Paiva Weed, and House Speaker Gordon D. Fox convened "A Wake-Up Call to Action: Rhode Island's Transportation Funding Crisis" on Wednesday, April 6, 2011 at the Rhode Island Convention Center to discuss Rhode Island's transportation funding crisis. The Coalition for Transportation Choices (CTC), co-chaired by Grow Smart RI, joined the RI Department of Transportation and the URI Transportation Center in sponsoring and organizing the event.

A panel of national and state leaders provided the background to assess the pertinent issues and present options for ensuring a more sustainable future for transportation funding.

Panel members included RIDOT Director Michael P. Lewis; Jack Basso, COO at the American Association of State Highway and Transportation Officials (AASHTO); Allen Biehler, former Pennsylvania Transportation Secretary and a past president of AASHTO; Parris Glendening, former Governor of Maryland and President of the Smart Growth America Leadership Institute; John Simmons, Executive Director of RIPEC and Sheila Dormody, New England Director of Clean Water Action and Co-Chair of the CTC.
Municipalities get guidance and support

for designing healthy communities

Grow Smart to assist with training for Department of Health grant project

With almost 30% of RI children, ages 10 to 17, either overweight or obese, and less than half of adults engaging in regular exercise, the Rhode Island Department of Health (HEALTH) is leading an initiative to improve opportunities for increasing physical activity in people's daily lives. Nationally and locally, experts in public health understand the relationship between a community's built environment - the location of stores and schools in relation to residential neighborhoods, the number of playgrounds, the availability of sidewalks and safe roads for bike riding - and physical activity. The project will also show how community design can improve access to healthy foods.

HEALTH received an ARRA (Federal Stimulus) grant in 2010 to create and implement Healthy Places by Design, a program to help municipalities incorporate active living standards into practice through community planning and zoning. Through a competitive application process, the project identified three pilot communities - Pawtucket, North Kingstown and South Kingstown. These communities will receive planning grants and technical assistance from HEALTH and the Rhode Island Division of Planning. Each will partner with a community based organization, receive specialized training and select design strategies to best promote physical activity in their community.

Grow Smart, through its Land Use Training Collaborative, is managing the development of nine workshops for the project. "We're proud that HEALTH asked us to partner with them on this important initiative," said Grow Smart Executive Director Scott Wolf. "The lessons learned will not only benefit the three pilot communities but will also be incorporated into Grow Smart's ongoing training programs to benefit other interested municipalities around the state."
RI Agriculture in spotlight May 12th

Ag Day at State House to feature release of 5-Year Strategic Plan for Rhode Island's "growing" Ag sector

"Get Fresh, Buy Local" will be the message on Thursday, May 12th, when the farming community, elected officials and local agriculture supporters come together at the State House to celebrate the 10th annual Rhode Island Ag Day. The public is invited to the State House between 11:30 a.m. and 6:00 p.m. to help celebrate the on-going resurgence of agriculture and to tour more than 40 exhibits offering samples of Rhode Island-produced foods and information about local farms, farmers markets and farms featuring family activities. RI Ag Day is organized by RIDEM's Division of Agriculture.

A special feature during Ag Day's afternoon speaking program (exact time to be announced) will be the roll-out of the RI Agricultural Partnership's 5-Year Strategic Plan for Agriculture. The Strategic Plan is the culmination of a year-long effort involving more than 400 farmers, commodity associations and farming support services. It offers a comprehensive set of recommendations for action by many different public and private entities to ensure that Rhode Island will continue to enjoy the economic, nutritional, environmental and scenic benefits that our local farms provide. Governor Lincoln Chaffee has been invited to participate in the roll-out of the 5-Year Strategic Plan. Attendees will also learn about preliminary results from an on-going agricultural economic impact study.

US Department of Agriculture Under Secretary for Marketing Edward M. Avalos will attend RI Ag Day to help underscore the importance of the state's buy local campaign. That campaign, as Ag Day attendees will hear, is being expanded this year to give more attention to seafood and aquaculture. Progress is also being made in increasing local food purchases by state institutions.

Click the FarmFreshRI image below to find the farmers market nearest you.

Another opportunity to envision and plan

your community's future

Are you looking for a way to help your community realize its potential and create a better future?

The Orton Family Foundation is seeking proposals to select four (4) Heart & Soul Community Planning project towns in the New England and Rocky Mountain states. Selected towns will be eligible for up to $100K in funding and support from the Foundation.

The Foundation offers funding, tools, and support for its "Heart & Soul" planning process and helps communities tap in to a shared vision and leverage community assets. Project elements include community engagement, values identification, values-driven decision making and action planning, and monitoring ongoing change.

New England and Rocky Mountain towns with populations under 30,000 are eligible. The Foundation will host a series of free informational calls on Wednesdays in May and June to better prepare communities to respond to this RFP. Proposals are due July 18, 2011.
CALENDAR Highlights

Click here to let us know if you would like your land-use/water resources related conference or workshop listed on our CommunityConnectionRI Calendar

Saturday & Sunday, May 14-15, 2011 (10AM -2PM)

sponsored by the Southside Community Land Trust, corner of West Clifford and Dudley Streets

Providence

Saturday, April 30, 2011

Block Island
Rising price of gas is talk of the Nation

Gas prices. You may have heard they're on an upward trajectory. This week's Streetsblog Network Roundup looks at the wide-ranging implications of fuel pump pain from Rhode Island to Hawaii

Richard Layman at Rebuilding Place in the Urban Space reports that Newport is offering "gas rebates" to help lure budget-conscious tourists. Meanwhile, observers wonder if Las Vegas's economy will take a hit as a result of increased travel costs.

Layman likens the U.S.'s disastrous over-reliance on fossil fuels to Ireland's one-time dependency on the potato crop. The refusal of some political leaders to embrace transportation reform, he says, reflects an "unwillingness to build a society and economy that is resilient and robust as opposed to one that is completely dependent on parameters concerning the access to and demand for oil."