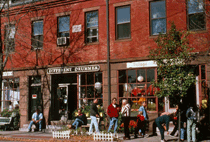 Sponsor Message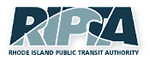 'Power of Place Summit'
Resouce Column


Held May 12, 2006
See who participated
(use 'smart' as the password)
Post Summit Survey
Following the Power of Place Summit, we surveyed the nearly 500 participants - planners, architects, state and local officials, business leaders and citizens - asking what they think about Land-Use 2025, what it offers their communities as well as their priorities for implementation. The results below reflect all completed responses and represent approximately 20% of Summit attendees.
Complete Survey Results
Sample Highlights
Respondents identified a strategy of targeted state investments to urban, town and village centers as the single most important of nine strategies listed for influencing smarter growth.


What do you think are the most important ways that RI's new Land-Use Plan can make a difference in your community?


If you were designing a plan to promote the smart growth concepts contained in Land Use 2025 in your community, what issues/messages would you emphasize?

Workshop Session Notes

With the help of several volunteers from the Statewide Planning Division, we have assembled notes from each of the workshop sessions held during The Power of Place Summit. In some cases, there were two note-takers and therefore two sets of notes.


Grow Smart

Board of Directors

Deming E. Sherman

Chairman of the Board

Susan Arnold

William Baldwin

Joseph Caffey

Robert L. Carothers

Arnold Chace

Jen Cookke

Trudy Coxe

Stephen J. Farrell

Thomas E. Freeman

J. Joseph Garrahy

John R. Gowell, Jr.

Michael S. Hudner

Stanley J. Kanter

Howard M. Kilguss

Dennis Langley

James Leach

Roger Mandle

Rev. James C. Miller

Thomas V. Moses

George Nee

B. Michael Rauh, Jr.

Michael F. Ryan

Gary Sasse

Richard Schartner

Merrill Sherman

Curt Spalding

James F. Twaddell

Ranne Warner

Sandra Whitehouse

Frederick C. Williamson

W. Edward Wood
---
---
---
Become an e-Brief Sponsor

---
Display at your city or town hall, local library or place of
business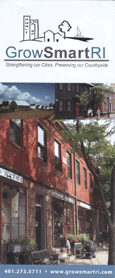 ---
Want to join an

expanding network of

smart growth practioners?

Click the map for details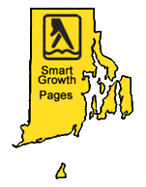 Smart Growth
Grow Smart Staff
Executive Director
Director of Programs
Director of Research & Communications
Executive Assistant for Finance
Office Assistant
Training Coordinator
Dear John,

You're among the 3,017 civic leaders, state & local officials, development professionals, journalists and visionary citizens getting the latest news, happenings and trends in the smart growth movement from Grow Smart Rhode Island.



'Village Zoning' gets attention of towns, developers

Municipal leaders are embracing 'Village Zoning' to boost economic development and housing affordability, as well as to curb traffic and sprawl

The town of Exeter is the latest Rhode Island municipality to adopt a 'Village Zoning' ordinance allowing a mix of residential and commerical uses in a single district. It may have helped that a developer was already interested (read more). Compact village development is a concept that occurred by natural market forces in most of America's historic neighborhoods before modern zoning prohibited the practice in all but a few communities after World War II.

The towns of Lincoln (read more) and Westerly (read more) are also considering similar ordinances, while Burrillville is now implementing one that it adopted in 2004 to revitalize once thriving parts of town that were left behind in the aftermath of suburban sprawl.

The State's recently adopted plan for growth and development, Land-Use 2025, calls for revamping outdated municipal ordinances that effectively promote sprawl through single-use lot zoning. "It's definitely something we applaud.", said Grow Smart Executive Director Scott Wolf. "The encouragement of mixed-use, walkable development is critical to enhancing the quality of place and expanding economic opportunities for Rhode Islanders."

Read the article in Providence Business News

Click here to view a 3-minute NBC 10 interview with PBN Editor Mark Murphy
Land-Use 2025 Update:

Grow Smart kicks off Task Force to help set standards for measuring the implementation progress and intended outcomes of Rhode Island's new land-use plan.

Committed to ensuring that Land-Use 2025 doesn't become just another good plan on a shelf, Grow Smart has named a Task Force to help vet a mechanism for measuring the progress and benefits of the plan's implementation at both the state and local level. After an open nomination process, the following members held the first meeting on Wednesday, August 23, 2006:

Edgar Adams, Associate Professor, Roger Williams University

Annette Bourne, Technical Assistance Coordinator, RI Housing

Patrick Barosh, Member, Bristol Conservation Commission

Bob Billington, Exec. Dir., Blackstone Valley Tourism Council, Inc.

Garry Bliss, Dir. of Policy and Legislative Affairs, City of Providence

Ken Buckland, Associate Principal, The Cecil Group, Inc.

Beth Collins, Director of Research, RI Economic Policy Council

Ken Conte, Associate, Beals & Thomas, Inc.

Frederick Dallinger, Realtor

Tina Dolen, Exec. Dir., Aquidneck Island Planning Commission

Michael Doherty, Research Mgr., RI Economic Devel. Corp.

Ken Filarski, Filarski Architecture Planning Research

Patricia Fontes, Member, Hopkinton Conservation Commission

Kevin M. Flynn, Associate Director, RI Division of Planning

Cynthia Langlykke, E.D., Gtr. Elmwood Neighborhood Services

Robert Leaver, Principal, New Commons

Rebeka Mazzone, CPA, Accounting Management Solutions, Inc.

Scott Millar, Chief, Sustainable Watersheds, RIDEM

Beverly O'Keefe, Supervising Planner, RI Water Resources Board

Michael Saul, Exec. Dir., The Urban Revitalization Fund of RI

Dr. Peter Simon, Assistant Medical Dir., RI Dept. of Health

Jonathan Stabach, Project Manager, VHB

Chet Smolski, Retired Professor of Geography

Beth Vetter, Chairperson, North Providence Land Trust

Richard Youngken, Board of Advisors, National Trust for Historic Preservation

It is expected that the Task Force will complete its work and release the measurement tool by November, 2006. Stay tuned for further details.
Grow Smart thanks first & second quarter

contributors

Corporations

Bank of America *

Bank Rhode Island

Durkee Brown Viveiros Werenfels

Edwards Angell Palmer & Dodge LLP

E. W. Burman, Inc.

Heritage Consulting Group, Inc.

Moses Afonso Jackvony, LTD.

Nixon Peabody LLP

National Grid #

O'Hearne Associates

RSC ARC Inc.

Textron Charitable Trust

The Washington Trust Company

Tru-Kay Manufacturing Company

Individuals

Edgar George Adams

Leslie M & Frank Altman

Anonymous

Edward & Barbara Arditte

Noel Berg

Daniel A. Baudouin

J. Christopher & Lynn Benetti

Paul Boghossian (Paul & Mary Boghossian Fund)

Phyllis and Bert Brown

Nicholas & Julia Califano

Brenda Clement

Anne & Peter S. Damon

Kristin A. DeKuiper

Stanley G. Dimock

Joseph & Sarah Dowling

Louise Durfee

Louis Fazzano

Barbara Fields

Charles T. Francis

Wilfrid L. Gates Jr.

Mr. & Mrs. Stanley Grossman

Abbott & Sarah Gleason

Jay & Elizabeth Gowell

David Karoff & Barbara Hunger

Lester & Linda Keats

Howard Kilguss

Marie Langlois

James H. Leach family

Stephen & Diana Lewinstein

John & Sara McConnell

Walter McLaughlin

Arthur & Martha Milot

Dorothy Nelson

Robert H. Rohm

Mike Salvadore

Richard & Nancy Scharnter

Edwin & Martha Sherman

Chester & Theresa Smolski

Barci Thaler

Elizabeth Debs & Stephen Turner

James & Marilyn Winoker

Sheldon & Sandra Whitehouse

Myrth York (Otto H. York Foundation)

Foundations

The Haffenreffer Family Fund

The Rhode Island Foundation

Nonprofit / Government

Brown University

Planned Giving Council of RI

Rhode Island Builders Association *

Rhode Island Housing *

RI Dept. of Admin. and Statewide Planning *

RI Dept. of Environmental Management *

RI Dept. of Health *

Tiverton Land Trust, Inc.

University of Southern Maine


* Power of Place Summit sponsors

#General contributor and Power of Place Summit sponsor

Your tax deductible donation to Grow Smart RI enables us to continue producing this newsletter and also to develop and promote smart growth policies and programs that strengthen our communities' quality of life.
Legislative and Policy Wrap-Up 2006

Grow Smart presents the following summary of legislative and/or policy efforts relating to growth and development issues from the 2006 legislative season. Click on the links below to learn more about what happened.

Economic Development
Smart Growth nominations sought for award program

The RI Chapter of the American Planning Association is seeking nominations for its 2006 Awards Program, which recognizes outstanding planning achievements over the past year in Rhode Island.

Awards will be announced at APA's New England Regional Conference on September 28/29, 2006 and selected awardees will be honored as invited guests at RIAPA's Annual Awards Dinner in early 2007. Among the award categories is SMART GROWTH & NEW URBANISM, which recognizes a plan, community program, or design that successfully embodies mixed- use or adaptive re-use in a manner that promotes good urban design, strengthens neighborhoods, reduces sprawl, and/or promotes public health.

Nomination deadline is Friday, September 8, 2006. Click HERE for further information.
12 neighborhood groups in RI awarded $18,000 in regional environmental grants

Groups in Charlestown (1), Jamestown (1), Johnston (1), Little Compton (1), North Smithfield (1) and Providence (6) net funds to improve their communities

The New England Grassroots Environment Fund (NEGEF) is a small grants program designed to foster and give voice to grassroots environmental initiatives in the six New England states. It provides grants of up to $2,500 to fuel civic engagement, local activism, and social change.

NEGEF funds community involvement in projects that address a wide range of environmental issues including: agriculture, air quality, alternative energy, aquifer protection, biotechnology, community gardens, environmental justice, energy conservation, forestry, global warming, land trusts, marine environment, public health, sprawl, sustainable communities, toxics and hazardous waste, trails, water quality, watershed management, wetlands, wildlife, and youth-organized environmental work.

Read about the projects that were funded in Rhode Island and the groups that were awarded grants. Applications are now being accepted for a new round of grants. Deadline is Friday, September 15, 2006. Click HERE for more information.
Leadership programs seek new recruits

Two area leadership programs announce an open application period for their 2006-2007 classes. The deadline for applying to Leadership Blackstone Valley (LBV) is Friday, 9/22, with the program beginning 10/19/06. The deadline for applying to Leadership Rhode Island (LRI) is Friday, 9/29/06, with its program beginning 1/4/07.

Both programs are operated as part of an education foundation whose mission is to provide leaders and emerging leaders with knowledge and access to resources which will enable them to positively affect their communities.

LBV is managed by the Blackstone Valley Chamber of Commerce Education Foundation in partnership with the John H. Chafee Blackstone River Valley National Heritage Corridor Commission, the Northern Rhode Island Chamber of Commerce, and the Blackstone Valley Chamber of Commerce, with funding from the Rhode Island Foundation. LRI is an independent 501 (c)(3) nonprofit educational foundation in partnership with the Greater Providence Chamber of Commerce.

Click HERE for an LBV application.

Click

HERE

for an LRI application.
CALENDAR

September 27-29, 2006

Southern New England Regional Planning Conference

Sponsored by the State chapters of the American Planning Association: Connecticut, Massachusetts, Rhode Island

New Haven, CT

Saturday, September 30, 2006

Worcester, MA to Lincoln, RI

October 19-21, 2006

PLACEMATTERS06 is the annual gathering of the PLACEMATTERS community, where a national network of practitioners come together to learn, share, inspire and seed innovation in place, collectively elevating the art and science of planning for vibrant, sustainable communities.

Denver, CO
'Growth & Development' in the news


National

New England

Statewide

Bristol

Coventry

Cranston

Exeter