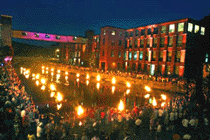 Projo photo / Kris Craig



West Warwick Dedicates

new River Walk



The August 12, 2007 dedication of the West Warwick River Walk included a special lighting of WaterFire adjacent to the newly rehabbed Apartments at Royal Mills. In 2002, a West Warwick citizens committee envisioned a river walk along the Pawtuxet River. The walkway extends 1.3 miles from the Royal Mills Dam to the Centreville Dam and reconnects residents with a long hidden scenic treasure for all to enjoy.

More about the West Warwick RiverWalk





Grow Smart RI

Board of Directors

Deming E. Sherman

Chairman of the Board

Susan Arnold

William Baldwin

Rebecca G. Barnes

Samuel J. Bradner

Kenneth Burnett

Joseph Caffey

Robert L. Carothers

Jen Cookke

Trudy Coxe

Dennis DiPrete

Stephen Durkee

Stephen J. Farrell

John R. Gowell, Jr.

Akhil C. Gupta

Michael S. Hudner

Stanley J. Kanter

Howard M. Kilguss

Dennis Langley

James Leach

Roger Mandle

The Rev. James C. Miller

Thomas V. Moses

George Nee

William M. Pratt

B. Michael Rauh, Jr.

Gary Sasse

Richard Schartner

Pamela M. Sherrill

Curt Spalding

James F. Twaddell

Ranne Warner

Grow Smart RI

Directors Emeritus

Arnold "Buff" Chace

Louise Durfee, Esq.

J. Joseph Garrahy

Michael F. Ryan

Frederick C. Williamson

W. Edward Wood





July Sponsor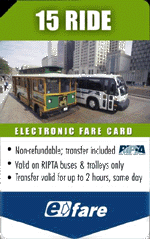 ---
Become an e-brief Sponsor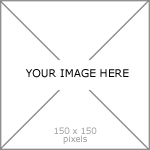 ---
Visit CommunityConnectionRI
Calendar
---
Browse e-brief archives
and press releases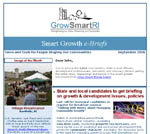 ---

Grow Smart Staff
Executive Director
Director of Programs
Director of Research & Communications
Executive Assistant for Finance
Office Assistant
Training Coordinator
Dear John,

You're among the 3,390 civic leaders, state & local officials, development professionals, journalists and visionary citizens getting the latest news, happenings and trends in the smart growth movement from Grow Smart Rhode Island.



REALTORS® magazine: National Smart

Growth movement is alive and well

Trends cited mirror advances in Rhode Island such as new state land-use plan, increased public and private investment in urban, town and village centers and recent land conservation achievements

The National Association of Realtors' magazine, On Common Ground, reports that while low-density development still dominates the national landscape, a shift is being noticed by major homebuilders and real estate companies in response to a growing market for neighborhoods featuring amenities in close walking distance to where people live.

The burgeoning market for smart growth is being met not only in cities, but in new suburban developments that use smart growth concepts such as higher density, mixed-use, pedestrian-friendly design in neighborhood development. Consumers are starting to make the connection between development patterns and every day issues such as how much time they spend in traffic or how little time they spend exercising.

Download the entire Summer 2007 issue (PDF: 3.6MB) or click the links below to read or download selected articles.

A Smart Growth Check Up (pdf: 191K)

Check out the REALTORS® smart growth webpage
Housing development costs studied

at Grow Smart workshop

Program provided an opportunity for frank and direct communication between builders and local planners

Over the past several years, as Rhode Island has intensified its efforts to address affordable housing needs, the importance of including for-profit developers in housing initiatives has become clear. But just how much of a density bonus is financially necessary or reasonable to offer developers who include a certain percentage of affordable units in housing development proposals? That's the question on the minds of many municipal planners and officials who have begun to implement strategies such as inclusionary zoning to provide additional housing for low and moderate income households.

At the request of several of those planners, the Grow Smart RI Land-Use Training Collaborative developed and presented a new workshop The Basics of Housing Development Financing on August 8th. Co-sponsored by the American Planning Association Rhode Island Chapter and attended by more than 35 planners and housing development professionals from around the state, the workshop included a panel of experts from the for-profit and nonprofit development community, public and private lenders, and a municipal planner. The panel used a computerized financing model to show the impact that various developer and municipal decisions can have on housing costs. The panel was moderated by Grow Smart's Director of Programs Sheila Brush.

Panelists Joe Garlick of Neighborworks Blackstone River Valley, Colin Kane of Peregrine Group, LLC, Jonathan Reiner from the Town of North Kingstown, Laurel Bowerman of the Washington Trust Company, and Joe Voccio from Rhode Island Housing concluded that in order to be effective, strategies such as inclusionary zoning will need to offer density bonuses that are significantly larger than what many communities are currently contemplating. They also pointed out a number of actions that communities can take to reduce development costs and thereby lower the density bonuses needed to make a project viable.
Grow Smart donors make the difference

1st and 2nd quarter 2007 donors help Grow Smart sustain an aggressive statewide movement for better planned development and quality place- making at the state and local level

Grow Smart acknowledges and thanks the many individuals and organizations who provided us with generous financial support during the first two quarters of 2007 (January-June). Tax deductible donations to Grow Smart help to sustain our work in developing and advocating development policies and incentives that expand economic opportunity while safeguarding and enhancing Rhode Island's distinctive quality of place.

Individuals

James Michael Abbott

John J. Barry III

Daniel A. Baudouin

Noel Berg

Paul Boghossian (Paul and Mary Boghossian Memorial Fund)

J. Scott Burns

Dr. Robert L. Carothers

Suzanne Cohn

Jen Cookke

Ann and Peter Damon

Stanley Dimock

Rosalie Fain (Norman and Rosalie Fain Fund)

Stephen and Suzanne Farrell

Alan S. and Renee L. Flink

Representative Gordon Fox

Robert C. Frederiksen

Brenda Clement

Thomas and Leslie Gardner

Thomas P.I. Goddard

Jay & Elizabeth Gowell

Barry & Kathleen Hittner

Peter A. Hollmann

David Karoff & Barbara Hunger

Lester and Linda Keats

Howard and Kate Kilguss

Beatrice D. Krakoff

Stephen and Diana Lewinstein

Walter McLaughlin

H. Lebaron Preston

B. Michael Rauh, Jr.

Lawrence and Shannon Reilly

Derwent Jean Riding

Marcia S. Riesman

Michael and Lynne Ryan

Lucie G. Searle

Dennis E. Stark and Robert Amarantes

Robert I. Stolzman

James F. Twaddell

Aaron and Lynn Usher

Senator and Mrs. Sheldon Whitehouse

Foundations

Stephen A. & Diana L. Goldberg Foundation

The Haffenreffer Family Fund

The Rhode Island Foundation

Corporations

Adler Pollock & Sheehan P.C.

B & H Shipping Company

BankRI

Blackstone Studios, LLC

E. W. Burman, Inc.

Dimeo Properties, Inc.

DiPrete Engineering Assoc. Inc.

Edwards Angell Palmer & Dodge LLP

Gates, Leighton & Associates, Inc.

Hinckley, Allen & Snyder LLP

Moses Afonso Jackvony, LTD.

Nadeau Corporation

National Grid

The Greater Providence Chamber of Commerce

RSC ARC Inc.

Struever Bros. Eccles & Rouse, Inc.

Tru-Kay Manufacturing Company

United Healthcare

Vanasse Hangen Brustlin, Inc.

Verizon Foundation

The Washington Trust Company

Nonprofit

Coalition for Water Security (The ECRI Education Fund)

The Rhode Island Builders Association
National Geographic video highlights

"Choices" in how we develop our places

Popular 3-minute video illustrates why Grow Smart RI became a founding member of the recently formed RI Geotourism Collaborative and why it has a strong interest in promoting preservation, conservation and destination stewardship

A new video produced by the National Geographic Society's Center for Sustainable Destinations offers a compelling perspective on the urgency of safeguarding the unique character of our communities. The concept of geotourism adds to sustainability principles by building on geographical character, or "sense of place", to create a type of tourism that emphasizes the distinctiveness of locales, and that benefits visitor and resident alike.

Rhode Island recently became the the sixth destination, and second U.S. state, to sign the National Geographic's Geoutourism Charter, joining Honduras, Norway, Romania, Arizona and Guatemala.

Watch the 3-minute video
18 Rhode Island municipalities make

requests for 'Safe Routes to School' funds

Competitive grant program provides 100% federal funding to communities for improving the safety of kids walking or biking to school

The applications are in - 32 of them - from 18 Rhode Island municipalities vying for a share of the $1 million that Rhode Island will receive each year for the next 5 years as part of the federally funded program to improve the safety of kids walking and biking to school.

The following communities submitted projects for consideration: Barrington, Burrillville, Central Falls, Coventry, Cranston, Cumberland, East Providence, Jamestown Johnston, Lincoln, Narragansett, Providence, South Kingstown, Warren, Warwick, West Warwick, Westerly and Woonsocket.

The application deadline was July 12, 2007. The Project Selection Review Committee (on which Grow Smart serves) is now reviewing the applications. Winners will be announced in the fall. Learn more about Safe Routes to School.

Oct. is International Walk-to-School Month

International Walk to School Day (October 3, 2007) gives children, parents, school teachers and community leaders an opportunity to be part of a global event as they celebrate the many benefits of walking. This year, millions of walkers from around the world will walk to school to build greater awareness about the opportunities for increased physical activity and the need to change community culture and create environments that are safer and more inviting for everyone, young and old. Learn more

Schools in Cranston and Jamestown are already registered. Click HERE for more information.
Federal funding delays detour some

RI transportation improvements

No new (non-earmarked) projects will be solicited from municipalities this year. Public hearing on State's prioritization for an amended Transportation Improvement Plan (TIP) slated for September 6th.

Federal funding delays and constraints have led to the joint decision by the RI Statewide Planning Program, RIPTA and RIDOT to recommend amending the State's existing FY 06-07 Transportation Improvement Plan (TIP) by extending it through FY 2008 without the customary full public project solicitation effort.

To meet funding constraints and commitments to ongoing projects, the amendment would delay a number of worthy non-earmarked projects into later years.

The State Planning Council's Transportation Advisory Committee (TAC) will conduct a public hearing on the proposed amendment on Thursday, September 6, 2007 at 6:30 p.m. The proposed amendment, together with any recommendations by the TAC, will be considered by the State Planning Council at its meeting on Thursday, September 20, 2007 at 9:00 a.m. See details.
Grow Smart says good-bye to

Training Coordinator

Grow Smart Rhode Island is sorry to say good-bye to our Training Coordinator, Dee Dee Lozano, who has decided to pursue other interests. The Grow Smart staff and the partners in the Land-Use Training Collaborative valued Dee Dee's organizational, research and graphic design skills, as well as her enthusiasm, and enjoyed working with her for more than a year.

Part-Time Training Coordinator Position open

Grow Smart is seeking an energetic, detail-oriented individual with strong interest in local community planning to work 20-25 hours per week as a Training Coordinator. The Grow Smart RI Land-Use Training Collaborative delivers approximately twenty workshops annually on various subjects related to community planning and development for municipal officials and staff, the development and design community and interested citizens.

A letter of application and resume must be received no later than Friday, September 7, 2007. Please mail letter and resume to Sheila Brush, Director of Programs, Grow Smart Rhode Island, 235 Promenade Street, Suite 550, Providence, RI 02908, or submit electronically to sbrush@growsmartri.org.

Click HERE to view the job description.
CALENDAR Highlights:


Click here to let us know if you would like your land-use/water resources related conference or workshop listed on our CommunityConnectionRI Calendar.

Saturday, September 15, 2007

Deadline to submit a grant application to the

New England Grassroots Environment Fund

. Click

HERE

to view past recipients.

Wednesday, October 3, 2007 (8:30a - 4:00p)

Low Impact Development (LID) Workshop

for developers, designers, builders and regulators. As part of the 2007 "Smart Development for a Cleaner Bay Act," passed by the RI General Assembly, LID practices will be required as the primary method for the control and treatment of stormwater. Presented by the Horsley Witten Group.

The Providence Biltmore Hotel

Providence, RI

Thursday & Friday, October 11-12, 2007

2007 Southern New England Regional Planning Conference

. Sponsored by the Massachusetts, Rhode Island and Connecticut Chapters of the American Planning Association.

Sheraton Hyannis Resort

Hyannis, MA

Friday & Saturday, October 19-20, 2007

Creating Vibrant Waterfronts in Rhode Island

: Two day symposium will explore how coastal communities are using the latest environmental, economic and social science research to achieve vibrant waterfronts. Sponsored by the URI Graduate School of Oceanography.

URI Bay Campus

Narragansett, RI
National Neighborhood Day (Sept. 16)

has local roots

Local entrepreneur Lorne Adrain started the National Neighborhood Day initiative in 2004

National Neighborhood Day inspires, builds, and sustains the neighborhood relationships that provide the foundation for civic action and the building of stronger, more caring and effective communities.

National Neighborhood Day was established as an annual day to recognize and reinforce the relationships that are the fabric of our communities. It is a day of simple gatherings of neighbors to re-kindle friendships; welcome new neighbors; catch up on each others' families, interests and needs; and share food, fellowship and fun.

Click HERE for ideas and tools to host a gathering in your neighborhood.