Grow Smart acknowledges and thanks the many individuals and organizations who provided us with generous financial support during the all important 4th quarter of 2007 (October-December).
Tax deductible donations to Grow Smart help to sustain our work in formulating and advocating development policies and incentives to expand economic opportunity while safeguarding and enhancing Rhode Island's distinctive quality of place.
View our entire 2007 Donor List

Individuals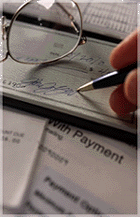 Lorne A. Adrian (Lorne A. Adrain Fund)
Gregory & Jane Austin
Gussie & Victor Baxt
Jeffrey A. Brown & Barbara Horovitz
Richard & Sheila Brush
Ronald J. Caniglia
Roger Carlsten & Clare King
John S. and Letitia Carter (The Carter Family Charitable Trust)
Brenda Clement
Gertrude Coxe & James Gaffney
Merlin & Sandra Deconti, Jr.
Kristin A. DeKuiper
H. Anthony & Laurie Deller
Louise Durfee
Linton & Bonita Fluck
Donald R. & Margaret-Ann Gardner
Lindsay Green
Jocelin Hamblett (The Robertson Foundation)
Eric Hangen & Heidie Vazquez Garcia
Susan Harriman
George W. Johnson
Thomas J. Kravitz
Linda J. Kushner
Mary & David Langlois
Cynthia J. Langlykke
Richard & Judith Lappin
James H. Leach family
Geoffrey Marchant & Margaret Airola
Gail McCann & Stanley Lukasiewicz
Norman "Sandy" McCulloch (The McAdams Charitable Foundation)
William P. McKenna
Arthur & Martha Milot
Jane S. Nelson
John & Michele O'Brien
H. Lebaron Preston
B. Michael Rauh, Jr.
Jan Reitsma
Derwent Jean Riding
Eleanor C. Sasso
Lucie G. Searle
Mr. & Mrs. Henry D. Sharpe Jr. (The Sharpe Family Fund)
Noreen Shawcross
Deming Sherman
Thurman & Doris Silks
Evelyn J. Smith
Carol & Thomas Todd
Aaron Usher, III
Barbara van Beuren
Daniel W. & Laura Varin
John W. and Mary Wall
Robin Weber
Scott Wolf & Joyce Krabach
W. Edward & Linda Wood (Brightman Hill Charitable Foundation)
Charles S. Young, III
Corporations
Bank of America RI
Belvoir Properties, Inc.
Bilodeau Property Management Inc.
Burns & Levinson LLP
DiPrete Engineering Assoc. Inc.
F.H. French Co Inc.
FM Global Foundation
The Foundry Associates, LP
Keystone Consulting Group
KPMG LLP
Lifespan
Nortek, Inc.
Parker Thompson
The Robinson Green Beretta Corporation
Teknor Apex Company
Urban Smart Growth, LLC
Foundations
van Beuren Charitable Foundation
Nonprofit / Government / Universities
American Planning Association - RI Chapter
Brown University
Coalition for Water Security (Environment Council of RI)
Johnson & Wales University
Prince Charitable Trusts
RI Division of Planning
Save The Bay, Inc.
The Preservation Society of Newport County
van Beuren Charitable Foundation