Revitalizing in Rumford
East Providence, RI

With the help of Rhode Island's State Historic Tax Credit program, the former Rumford Chemical Works is now being recycled by the Peregrine Group and Kirkbrae Development Corporation.

Following an environmental clean-up of the site, the project, called Rumford Center, will include 123 condominiums and apartment homes, 45,000 sf of office space, 6,500 sf of retail space and will feature amenities such as a community clubhouse and swimming pool, as well as a restaurant and café on the square.

Residences available in 2008.





Grow Smart RI

Board of Directors

Deming E. Sherman

Chairman of the Board

Susan Arnold

William Baldwin

Rebecca G. Barnes

Samuel J. Bradner

Kenneth Burnett

Joseph Caffey

Robert L. Carothers

Jen Cookke

Trudy Coxe

Dennis DiPrete

Stephen Durkee

Stephen J. Farrell

John R. Gowell, Jr.

Akhil C. Gupta

Michael S. Hudner

Stanley J. Kanter

Howard M. Kilguss

Dennis Langley

James Leach

Roger Mandle

The Rev. James C. Miller

Thomas V. Moses

George Nee

William M. Pratt

B. Michael Rauh, Jr.

Gary Sasse

Richard Schartner

Pamela M. Sherrill

Curt Spalding

James F. Twaddell

Ranne Warner

Grow Smart RI

Directors Emeritus

Arnold "Buff" Chace

Louise Durfee, Esq.

J. Joseph Garrahy

Michael F. Ryan

Frederick C. Williamson

W. Edward Wood





July Sponsor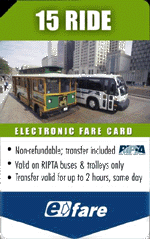 RIPTA's new e-fares start
July 30, 2007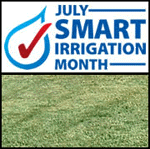 Did you know that one-third of the water Americans consume daily is used to irrigate lawns, water gardens, and maintain landscaping? More alarming, up to fifty percent of that water goes to waste due to over watering, runoff, and evaporation. [
More
]
Smart Growth on the radio
Tune into 630 WPRO next Sunday,
July 29th at 8:00 a.m.
to hear a 30-minute Public Affairs interview with Grow Smart Executive Director Scott Wolf.
---
Become an e-brief Sponsor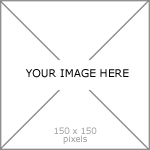 ---
Visit CommunityConnectionRI
Calendar
---
Browse e-brief archives
and press releases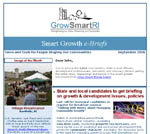 ---

Grow Smart Staff
Executive Director
Director of Programs
Director of Research & Communications
Executive Assistant for Finance
Office Assistant
Training Coordinator
Dear John,

You're among the 3,385 civic leaders, state & local officials, development professionals, journalists and visionary citizens getting the latest news, happenings and trends in the smart growth movement from Grow Smart Rhode Island.



Legislative Highlights: Historic Tax Credit

leads advances in smart growth agenda

Continuation of a strong State Historic Tax Credit program was the centerpiece of Grow Smart's legislative advocacy in 2007. No other single statewide policy has had more positive impact on neighborhood and economic revitalization.

For the third straight year, Grow Smart RI and the 57-member Coalition for Neighborhood and Economic Renewal (CNER) successfully defended continuation of the State Historic Tax Credit program armed with compelling research documenting the program's significant return on investment. The following is an index of other legislative outcomes related to Grow Smart's 2007 Statewide Legislative & Policy Agenda.

Click on the links to learn more about what happened.


Click HERE to access a 3-minute interview about the Historic Tax Credit program from 6/29. The interview features Grow Smart Executive Director Scott Wolf on Frank Coletta's NBC 10 Morning Business Report .
New workshop series launched to help

shape vibrant, mixed-use centers

More than 50 planners from around the state participated

The Grow Smart RI Land-Use Training Collaborative piloted its latest workshop Design Strategies for Mixed-Use Development on June 21, 2007. Design Strategies, which will be offered in several locations around the state in the fall of 2007, includes presentations by Donald Powers, AIA, CNU of Donald Powers Architects, Inc., Arnold Robinson, AICP, of Newport Collaborative Architects, Inc., and Ross Speer,AIA, of Mostue & Associates Architects, Inc.

It is the first of a new series of workshops on mixed-use urban, town and village centers that the Collaborative is developing for presentation in 2007- 2008. The workshops will provide local officials, citizens and developers the opportunity to learn from experts about the design, financing, transportation and zoning considerations that go into creating successful mixed-use centers.

"Rhode Island's land-use policies and plan, contained in Land-Use 2025, focus on preserving the state's distinctive rural-urban balance, and directing residential and commercial development to city, town and village centers is a key strategy of the plan," comments Sheila Brush, Director of Programs for Grow Smart.

Look for further information about the Land-Use Training Collaborative's fall schedule of workshops in our online calendar and in Grow Smart's August e-brief.
Planning Challenge Grants now available

through Statewide Planning Program

$400k seed funding available to support planning that advances implementation of smart growth . Application deadline August 24, 2007.

The Rhode Island Division of Administration, Statewide Planning Program, invites state agencies, cities, towns, regional planning organizations and qualified nonprofit agencies to submit proposals for grants to support transportation and land-use planning / implementation studies that advance the objectives of the State Guide Plan's Land-Use 2025 and Transportation 2025 elements.

The State's Land-Use 2025 plan calls for plans and policies that encourage future growth within vibrant, mixed-use centers that support economic development, improved mobility, energy efficiency, environmental conservation, enhanced community character, public safety, security and other objectives.

It is anticipated that 6-10 awards will be made in the range of $25,000 - $60,000. A 20% recipient match is required which may include in-kind services.

Click HERE to learn more and download an application.
RI Housing leverages up to $10 million to

encourage model 'smart growth' centers

KeepSpace Communities Initiative aims to promote private investment in sustainable urban, town and village centers

Rhode Island Housing has issued a request for proposals (RFP) for up to five models of "Keepspace Communities". KeepSpace Communities are those where neighbors live, work, meet, dine and play. The competitive program is designed to help address the deficit of affordable housing, while stimulating a shift toward efficient, less auto-dependent growth and development.

The resources being made available are intended to foster mutually beneficial partnerships among developers, municipalities, realtors and lenders. Municipalities, public or private developers, and for-profit and nonprofit entities are therefore eligible to apply.

Click HERE for additional information on KeepSpace Communities, including a full definition, and to view the RFP, or contact either

RFP responses are due November 16, 2007.
Sierra Club shines light on 'Rhode' blocks

to local transportation choices

New report urges local and statewide action for mass transit and walkable, bikeable communities

Sierra Club's Rhode Island Chapter released a report on June 28, 2007 that identifies the main obstacles to improving the effectiveness and reliability of Rhode Island's mass transit system. "Getting from Here to There: Transportation Solutions for Rhode Islanders" aims to highlight obstacles and solutions to create better, cleaner transportation alternatives in local communities.

"Improving mass transit in Rhode Island must begin with building our communities better", said Tom Sgouros, author of the new Sierra Club report.

Among the solutions the report offers is a call for smarter growth policies for municipal planning, improving corporate and institutional support of mass transit, and changing how we fund our cities and towns.

Click HERE to access a pdf of the report.
EPC, TNC launch 'Village Innovation Pilot'

initiative in RI / CT Borderlands

The Borderlands Project, a joint effort of the Rhode Island Economic Policy Council and The Nature Conservancy, launched The Village Innovation Pilot initiative on June 15, 2007. The Pilot is a strategic planning initiative being offered to two Borderlands towns (one in CT, one in RI) that wish to conserve critical lands by channeling new growth into existing or planned village centers.

Following a competitive selection process, the Pilot intends to work with two municipalities to:

Create a vision for what that kind of growth would look like
Identify the actions and technical resources necessary to achieve the vision
Provide focused technical expertise in a workshop setting
Help to implement changes as the appropriate scale to make the desired growth a reality

Invitations were issued to Borderlands towns to express their interest. As of press time, ten (10) municipalities have expressed interest. Grow Smart's Sheila Brush is serving on the Advisory Group for the initiative. [More]

Expressions of interest from interested municipalities due by August 1, 2007.
Village redevelopment takes center stage

on 'Tea With Marie' local cable program

Burrillville Town Planner Tom Kravitz and East Providence Director of Planning Jeanne Boyle joined Grow Smart RI Executive Director Scott Wolf recently as guests of program host Marie Younkin-Waldman to discuss the early progress in two mixed-use pilot "growth centers".

The increasing use of a mixed-use development model as reflected in the revitalization of Harrisville Village and the East Providence waterfront was the primary topic of discussion on the May 4th edition of "Tea With Marie", a locally produced television program that airs on Channel 13 statewide in Rhode Island from 3:00 to 3:30 p.m. (teatime) on Friday afternoons.

The half-hour program is now available online via streaming video by clicking HERE
Rhode Island ranks high for solutions to

oil addiction

A report released June 19, 2007 by the Natural Resources Defense Council ranks all 50 states on vulnerability to rising gas prices and on pioneering solutions such as clean cars, clean fuels, smart growth investment in transit.

According to the report, Addicted to Oil: Ranking States' Oil Vulnerability and Solutions for Change (pdf), Rhode Island was ranked the 4th least vulnerable and the 4th best for doing the most to find solutions.

The top ten most vulnerable states to rising oil prices include:

Mississippi
South Carolina
Georgia
Kentucky
New Mexico
Oklahoma
Arizona
Louisiana
Arkansas
West Virginia

The top ten states doing the most to find solutions include:

California
Washington
New Jersey
Rhode Island
Oregon
Maine
New York
Maryland
Connecticut
Massachusetts

Other Oil / Energy Related News:

International Herald Tribune - Even the oil industry now warns of need to curb demand - 7/18/2007

U.S. GAO Report:

The International Energy Administration just this month forecast potential shortages in world oil supplies as soon as 2012. View Here. p>
Congratulations to the Woonasquatucket

River Watershed Council

Citizens Bank of Rhode Island and NBC10 recently named the Woonasquatucket River Watershed Council as their third-quarter Champion in Action, an award that includes a $25,000 grant as well as extensive media coverage.

The watershed council has been working to restore the river as a natural, historic, recreational and economic resource for Rhode Island. It supports river cleanups, works on cleaning up contaminated shorelines and is pushing for development of a fish passage on the river as it flows from North Smithfield to Narragansett Bay.

Jennifer Pereira, executive director of the watershed council, said the award was an amazing honor that "recognizes the impact of the council on the health of the Woonasquatucket River, and acknowledges the significance of environmental restoration and education on the quality of life in our communities."
'Growth & Development' in the news

Send us Your News We want to know what's happening in your community.

New England


Statewide


Bristol

Central Falls

Charlestown

Coventry

Cranston

Cumberland

East Greenwich