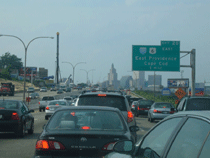 Re-thinking Life in the Distant Suburbs


"As the realization takes hold that rising energy prices are less a momentary blip than a restructuring with lasting consequences, the high cost of fuel is threatening to slow the decades-old migration away from cities, while exacerbating the housing downturn by diminishing the appeal of larger homes set far from urban jobs."

New York Times - 6/25/08


Board of Directors

Deming E. Sherman

Chairman of the Board

Susan Arnold

William Baldwin

Rebecca G. Barnes

Samuel J. Bradner

Kenneth Burnett

Joseph Caffey

Robert L. Carothers

Jen Cookke

Trudy Coxe

Dennis DiPrete

Stephen Durkee

Stephen J. Farrell

John R. Gowell, Jr.

Akhil C. Gupta

Michael S. Hudner

Stanley J. Kanter

Howard M. Kilguss

Dennis Langley

James Leach

The Rev. James C. Miller

Thomas V. Moses

William M. Pratt

B. Michael Rauh, Jr.

Richard Schartner

Lucie G. Searle

Pamela M. Sherrill

John C. Simmons

Curt Spalding

James F. Twaddell

Directors Emeritus

Arnold "Buff" Chace

Louise Durfee, Esq.

J. Joseph Garrahy

Michael F. Ryan

Frederick C. Williamson

W. Edward Wood


Staff

Scott Wolf

Executive Director

Director of Programs

Director of Research & Communications

Executive Assistant for Finance

Office Assistant
---
Do you live
or work in this zone?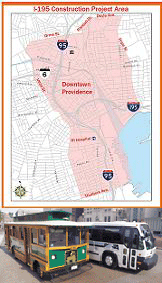 ---
Check out our Smart Growth
Resource Directory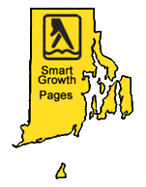 ---
Browse e-brief archives
and press releases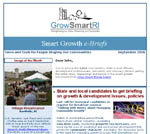 ---
Walkability becoming the
new real estate buzzword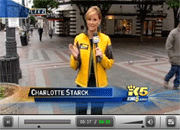 ---
Dear John,

You're among the 3,608 civic leaders, state & local officials, development professionals, journalists and visionary citizens getting the latest news, happenings and trends in the smart growth movement from Grow Smart Rhode Island.



Legislative Highlights: TIF, Transit

lead advances in smart growth agenda

Exempting Tax Increment Financing (TIF) from the state's property tax levy cap (S-3050) is seen as critical to several pending and potential economic development projects in Rhode Island

Responding to a steady stream of communication from Grow Smart, the Rhode Island League of Cities & Towns, municipalities and the development community, both the Senate and the House passed an amendment to the Tax Increment Financing Act on June 21, the last day that the General Assembly was in session.

Grow Smart and many others, including the League of Cities & Towns, had strongly supported the legislation. With the Historic Preservation Investment Tax Credit currently unavailable for new projects and with state and municipal budgets stretched very thin, Tax Increment Financing (TIF) offers one of the best remaining financial tools to encourage and assist redevelopment of blighted areas that would not otherwise attract private investment. Thanks to the General Assembly's passage of the legislation, current projects in Providence and East Providence that had already planned on using Tax Increment Financing can now move forward, and several other municipalities also hope to use Tax Increment Financing for planned projects.

The following is an index of other legislative outcomes related to Grow Smart's 2008 Statewide Legislative & Policy Agenda.
Workshop on Parking to Debut in July

Tackling Your Community's Parking Challenges is the topic of a Friday, July 25th workshop sponsored by the Grow Smart RI Land Use Training Collaborative and the Rhode Island Chapter of the American Planning Association.

Nathan Kelly, AICP, of the Horsley Witten Group, and Jason Schrieber, AICP, of Nelson\Nygaard Consulting Associates will discuss zoning, design and management strategies that municipalities can use to balance public and business demands for parking with community goals for environmental protection and maintenance of community character. Participants will also have the opportunity to apply what they learn in an interactive design exercise.

The workshop will be held at the North Kingstown Free Library in Wickford and will run from 9:00 a.m. to 2:30 p.m. (lunch included). It has been developed to provide information of particular use to planners and architects, municipal staff and officials, property owners and developers, and real estate professionals and lenders, and is eligible for 4 AICP CM credits.

Attendance is limited, and advance registration is required. Click here for the workshop workshop flyer and here for the registration form.
Presidential campaign speech looks to

smart growth themes, Brookings'

"Blueprint for Prosperity"

Addressing the U.S. Conference of Mayors on June 21st, Senator Barack Obama told the nation's mayors that current urban policy was obsolete and needed to be replaced by a model that focused on rational metropolitan growth.

The speech marked the first time that a presidential candidate in this election has focused extensively on smart growth strategies and the national importance of shaping prosperous, efficient and sustainable metro regions.

The Senator's speech picked up on several concepts and strategies outlined in the recently released Blueprint for American Prosperity, a multi-year initiative by the Brookings Institution to promote an economic agenda for the nation that builds on the assets, centrality and efficiencies of America's metropolitan areas. Bruce Katz, Director of Brookings' Metropolitan Policy Program, presented the Blueprint as part of a keynote presentation at Grow Smart's May 2nd 'Power of Place Summit'.

Grow Smart was recently selected to be one of the Blueprint's "Metropolitan Partners", providing strategic guidance and advocacy support for this multi-faceted initiative.

Read the text of the speech

Read about the speech in the New York Times

As Grow Smart learns about significant discussion of smart growth issues by any of the presidential candidates, we will share them with our readers.
Job Opportunities

Part Time Land-Use Training Coordinator - Grow Smart Rhode Island

Grow Smart is seeking an energetic, detail- oriented individual with strong interest in community planning to work 20-25 hours per week as Training Coordinator. The Grow Smart RI Land-Use Training Collaborative delivers approximately twenty workshops annually on various subjects related to community planning and development to municipal officials and staff, the development and design community and interested citizens. Click

HERE

for more details.

Letter of interest and resume should be submitted to

Sheila Brush

, Director of Programs, by July 18, 2008.

Director, Community Planning & Economic Development - Town of Smithfield

Under the direction of the Town Manager, this individual will develop, direct, administer and coordinate all planning and economic development activities for the Town. Responsibilities include supervision of the Community Development Office, preparation and administration of requests for federal and state grants, provision of technical information to the Town Council, Planning Board, Zoning Board, Economic Development Commission, and the general public.

Read More

.

Community Project Manager - Neighborworks Blackstone River Valley

Pilot 'Sustainable Communities' initiative in Woonsocket needs a project manager. Excellent partnership and relationship building skills and experience. Ability to organize a diverse group of residents, institutions, businesses, and other neighborhood stakeholders into an active, engaged coalition. Competitive benefits package, salary in the mid $30's. Email resume, references and writing sample by 7/15/08 to

Margaux Morriseau

.

LISC AmeriCorps Community Organizer - Neighborworks Blackstone River Valley

The successful candidate will work in the Community Building and Organizing Department. This department is responsible for coordinating an after school and summer youth program for children living in NBRV housing, running a college access program for high school students, partnering with local organizations and the Woonsocket school district to provide equal access to higher education, advocating for affordable housing in Northern Rhode Island, and fostering community engagement. Application deadline July 20, 2008.

Read More

.

Artist-in-Residence - Neighborworks Blackstone River Valley

NBRV provides a rent-free, spacious, newly renovated three bedroom apartment valued at $15,600 a year to a qualified artist in exchange for 624 hours of arts instruction/programming annually. We expect that this annual commitment will be discharged weekly- twelve hours weekly, with two hours of planning/preparation time, and ten hours of direct contact with program participants. The Residency will be for at least one year, with the potential for annual renewals up to three years. Application deadline July 31, 2008.

Read More

.
WSJ: The beginning of the end of sprawl?

The driveable suburb - that bedrock of post-World War II society - is now for many a mile too far

In recent years, a generation of young people, called the millennials, born between the late 1970s and mid- 1990s, has combined with baby boomers to rekindle demand for urban living. Today, the subprime- mortgage crisis and $4-a-gallon gasoline are delivering further gut punches to remote subdivisions nationwide and rendering long commutes untenable for many middle-class Americans.

Christopher Leinberger, a visiting fellow at the Brookings Institution and a developer of mixed-use, walkable areas that combine housing and commercial space, describes the structural shift as the "beginning of the end of sprawl."

Related WSJ story: Where the streets have no cars
RIDEM launches Brownfields Listserve

New service aims to facilitate improved understanding and redevelopment of contaminated properties across Rhode Island

The Rhode Island Department of Environmental Management has introduced a new online tool to help increase communication with individuals and organizations about activities surrounding environmentally contaminated brownfield sites. The new Brownfields Listserve will connect a broad network of state and local officials, land-use professionals, developers and interested citizens.

Information about specific contaminated sites, RI's brownfields program, meeting announcements, regulatory changes, our environmental justice (EJ) policy, and other alerts will be sent to you via this listserv.
CALENDAR Highlights:


Click here b> to let us know if you would like your land-use/water resources related conference or workshop listed on our CommunityConnectionRI Calendar.

Wednesday, July 9, 2008 (2:00p - 4:00p)

GIS for Public Works Seminar

Presented by the GIS software leader ESRI

URI Weaver Auditorium

Kingston

Friday, July 25th, 2008 (9:30a - 2:30p)

Tackling Your Community's Parking Challenges

. New workshop sponsored by the Grow Smart RI Land-Use Training Collaborative. Presented by Nathan Kelly, AICP of the Horsley Witten Group and Jason Schrieber, AICP of Nelson/Nygaard Consulting Associates.

North Kingstown Free Library

North Kingstown
'Growth & Development' in the news

Send us Your News We want to know what's happening in your community.


National / International


WSJ: The beginning of the end of sprawl Barrington

Block Island

Bristol

Burrillville

Charlestown

Coventry

Cranston

Cumberland

Exeter

Middletown

Narragansett

Newport

North Kingstown

North Providence

North Smithfield