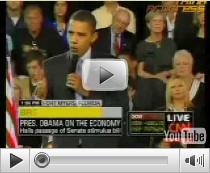 Click above to watch a 1:20 clip
Obama: The Days of "Building Sprawl Forever'

Are Over
During a February 10, 2009 Town Hall meeting in Ft. Meyers, FL, President Obama discusses the wastefulness of sprawl saying "I think that Republicans, Democrats, everybody recognizes that that's not a smart way to build communities."


Grow Smart Rhode Island

Board of Directors

Deming E. Sherman

Chairman of the Board

Susan Arnold

William Baldwin

Rebecca G. Barnes

Samuel J. Bradner

Kenneth Burnett

Joseph Caffey

Robert L. Carothers

Jen Cookke

Trudy Coxe

Dennis DiPrete

Stephen Durkee

Stephen J. Farrell

John R. Gowell, Jr.

Akhil C. Gupta

Michael S. Hudner

Stanley J. Kanter

Howard M. Kilguss

Dennis Langley

James Leach

Thomas V. Moses

William M. Pratt

B. Michael Rauh, Jr.

Richard Schartner

Lucie G. Searle

Pamela M. Sherrill

John C. Simmons

Curt Spalding

James F. Twaddell

Directors Emeritus

Arnold "Buff" Chace

Louise Durfee, Esq.

J. Joseph Garrahy

Michael F. Ryan

Frederick C. Williamson

W. Edward Wood


Staff

Scott Wolf

Executive Director

Director of Programs

Director of Research & Communications

Executive Assistant for Finance

Office Assistant

Training Coordinator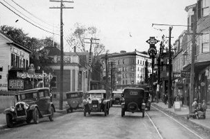 Providence Journal photo archives

Arctic Village, West Warwick

Time to smile again?

Providence Journal columnist David Brussat examines the history of this once bustling village - of the seven mills in the state operating more than a thousand spindles in 1810, five were in West Warwick - and ponders the opportunity that awaits to build off its strengths and reclaim prosperity.
---
Visit our Smart Growth
Resource Directory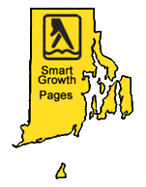 ---
---
Miss a previous e-brief?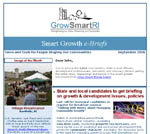 ---
Do you live
or work in this zone?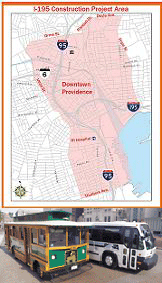 Dear John,

You're among the 2,955 civic leaders, state & local officials, development professionals, journalists and visionary citizens getting the latest news, happenings and trends in the smart growth movement from Grow Smart Rhode Island.



As economic recovery dollars arrive in

Rhode Island, the clock is now ticking to

match them with eligible projects

Carcieri Administration must apportion some of the funds as early as March 10, 2009 or risk losing them to other states. Grow Smart sees opportunity to maximize lasting benefit by investing wisely in housing, transit and other neighborhood renewal projects that strengthen the long-term vitality of Rhode Island's economy and quality of life

On February 17, 2009 President Barack Obama signed the American Recovery and Reinvestment Act of 2009. Reminiscent of the Emergency Relief Appropriation Act of 1935 that created the WPA, the $787 billion federal stimulus package is expected to infuse Rhode Island with as much as $1.1 billion, the majority of which would occur over the next two years. Yet, exactly how much funding our state will receive, how it can be spent and who will control it remains unclear.

State budget and planning officials have been pouring over the 1,100-page Act that outlines several categories of eligible spending, including state and local budget relief. The largest share of economic stimulus funds - about $400 million - will go directly to help bolster RItecare, the State's nationally renowned healthcare program for families of modest means. The remaining funds will be allocated by formula appropriations and/or competitive grants for specific projects such as road and bridge repair, sidewalk installation, mass transit, water and sewer infrastructure, brownfields remediation and affordable housing.

Requests for funds that would come through competitive grant sources must be submitted by the Governor's Office of Economic Recovery and Reinvestment. "The legislature wants to make sure the administration aggressively applies for that money", said House Finance Committee Chairman Steven Costantino.

Since November, Grow Smart has been ... [Read More]

Resources

Review RIDOT's preliminary list of 53 proposed stimulus projects

View a state map of RIDOT projects

View RIDOT's flyer on infrastructure stimulus funding

In the News
PBN: Five Questions with Scott Wolf

This interview was posted online by Providence Business News in its Real Estate section on February 19, 2009

PBN: This year and in this General Assembly session, what are going to be the big issues that Grow Smart will be tracking and advocating?

WOLF: There are several and they all relate to our overriding objective of helping Rhode Island achieve sustainable prosperity by investing more systematically in our state's numerous assets as we seek to neutralize our weaknesses.

One key priority for us is to work with our coalition partners and R.I. General Assembly allies to establish, as part of a state economic recovery initiative, a new targeted R.I. Historic Preservation Investment Tax Credit program for new applicants.

A second focus will be ensuring enough funding for the R.I. Public Transit Authority so that it can continue to avoid major service cutbacks at a time when demand is growing for public transit options in Rhode Island. We also plan to work again with our partners in the New Public Transit Alliance to get a Green Light Extension bill through the General Assembly and to persuade the governor to sign this bill that would make bus service speedier with no reduction in public safety or increase in public cost. We also want to engage as many legislators and other concerned citizens as possible in the long- range study RIPTA is undertaking about what should be the main components of a first-rate transit system for Rhode Island's future.
Op/Ed: On RIPTA, let's avoid a cycle

of shock and trance

By Scott Wolf and Steve Durkee

Published in the Providence Journal on 2/16/09

IN THESE FINANCIALLY challenging times, there is certainly good reason to celebrate the projected drop in the Rhode Island Public Transit Authority's budget deficit for this fiscal year to $1.3 million from $12 million in just a few short months. At the same time, however, we should not be lulled into a false sense of security or distracted from the still-pressing need to make RIPTA financially sustainable by reforming its funding structure. In the process, we must not forget the vital role that public transit plays in our economy, especially as more Rhode Islanders turn to public transit as a more affordable means of transportation.

President Obama used the phrase "shock and trance," referring to ... [Read More]

RIPTA projected deficit shrinks from $12 to $1.3 million - 1/27/09

Projo Editorial: Better bus lines

- 1/27/09

Projo Editorial: Busses for buses

- 2/23/09
Major statewide conferences

take center stage in March, April

Visit Grow Smart RI's exhibit booth at both events

Rhode Island Land and Water Conservation Summit - Saturday, March 21

Developed to meet the needs of land trusts, watershed organizations and municipal conservation commissions, the Land and Water Conservation Summit offers dozens of hands-on workshops designed to enhance technical and organizational effectiveness. Workshops are taught by experts from throughout Rhode Island and cover topics essential for watershed management, land conservation, and organizational development.

Since it began in 2004, the Summit has annually attracted over 300 leaders from throughout Rhode Island for a day of learning and networking. Local conservation leaders come from all walks of life - banking, industry, academia - and all parts of the state. The Summit presents an opportunity to network with people who are both passionate about the state's natural resources and outstanding community and state leaders.

Click HERE for more information and to register.

Rhode Island Statewide Historic Preservation Conference - Saturday, April 25

Preservation Steps Out--the 24th Annual Rhode Island Statewide Historic Preservation Conference--occurs on Saturday, April 25, 2009 at the University of Rhode Island's Kingston Campus.

Step out to explore the preservation of outdoor places in historic, inviting South County. Step out to learn about preserving and protecting historic farms, campuses, shorelines, and open space. Explore historic sites in South Kingstown, North Kingstown, Charlestown, Richmond, and Narragansett.

Click HERE for more information.
EPA announces technical assistance,

National Smart Growth Achievement

Award application deadlines

Deadlines for both are April 23, 2009

Free Technical Assistance

The Development, Community, and Environment Division in EPA's Office of Policy, Economics, and Innovation is seeking applications for technical assistance from communities that want to incorporate smart growth in their future development to meet environmental and other community goals. Eligible entities are tribal, local, regional, and state governments, and nonprofit organizations that have a demonstrated partnership with a governmental entity.

EPA has identified some key areas in which communities are likely to benefit from technical assistance:

Climate change (both mitigation of and adaptation to)
Green job development
Corridor redevelopment
Green building development
Suburban retrofitting
Disaster resiliency

Click HERE for more information.


National Award for Smart Growth Achievement


The National Award for Smart Growth Achievement recognizes communities that use the principles of smart growth to create better places. This annual competition is open to public and private-sector entities.

Smart growth development practices support national environmental goals by preserving open spaces and parkland and protecting critical habitat; improving transportation choices, including walking, bicycling, and transit, which reduces emissions from automobiles; promoting brownfield redevelopment; and reducing impervious surfaces, which improves water quality.

Click HERE for more information.
Americans agree: New roads should take

a back seat to fix-it-first projects and

transit investments

WASHINGTON (February 26, 2009) - An overwhelming majority of Americans believe restoring existing roads and bridges and expanding transportation options should take precedence over building new roads, according to a survey sponsored by the National Association of Realtors® and Transportation for America.

The 2009 Growth and Transportation Survey describes what Americans think about how their communities are handling development and how the transportation needs of communities can best be met.

"Realtors® build communities and know how important an organized transportation structure is in supporting neighborhood growth," said NAR President Charles McMillan, a broker with Coldwell Banker Residential Brokerage in Dallas-Fort Worth. "A well planned investment in transportation will help create more livable and vibrant communities."

[More]

Additional smart growth resources from the Realtors®
CALENDAR Highlights:


Click here b> to let us know if you would like your land-use/water resources related conference or workshop listed on our CommunityConnectionRI Calendar.

This Week's Listings on CommunityConnectionRI: