(use "smart" as the password)
Thank you to our
Summit Sponsors


Summit photos and videography by
Jonathan Flynn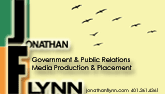 Grow Smart
Board of Directors
Michael F. Ryan
Chairman of the Board
Susan Arnold
Joseph Caffey
Robert L. Carothers
Arnold Chace
Jen Cookke
Trudy Coxe
Stephen J. Farrell
Thomas E. Freeman
J. Joseph Garrahy
John R. Gowell, Jr.
Michael S. Hudner
Stanley J. Kanter
Howard M. Kilguss
Thomas A. Lawson
Dennis Langley
James Leach
Roger Mandle
Rev. James C. Miller
Thomas V. Moses
George Nee
B. Michael Rauh, Jr.
Gary Sasse
Richard Schartner
Deming Sherman
Merrill Sherman
Curt Spalding
James F. Twaddell
Ranne Warner
Sandra Whitehouse
Frederick C. Williamson
W. Edward Wood
---
---
---
Become an e-Brief Sponsor

---
Display at your city or town hall, local library or place of
business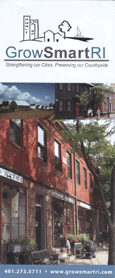 Grow Smart Staff
Executive Director
Director of Programs
Director of Research & Communications
Executive Assistant for Finance
Office Assistant
Training Coordinator
Dear John,

You're among the 2,957 civic leaders, state & local officials, development professionals, journalists and visionary citizens getting the latest news, happenings and trends in the smart growth movement from Grow Smart Rhode Island.

Forward to a friend



Nearly 500 Attend 'Power of Place Summit' to explore how RI can Grow Smart

Former Maryland Governor and former Massachusetts Secretary for Development share ideas with an audience of civic leaders, development professionals and citizen activists about how Rhode Island can grow and develop in ways that capitalize on and protect its quality of place

Approximately 500 community stakeholders, including officials from 32 of Rhode Island's 39 cities and towns, gathered at the Rhode Island Convention Center on May 12th for the 'Power of Place Summit'. The Summit's turnout was more than double the turnout for any previous statewide event organized by Grow Smart RI. Summit attendees came to learn about how the State's newly adopted land-use plan, Land-Use 2025, can help guide the growth and development of vibrant, prosperous and livable communities. Topics included an overview of development trends in Rhode Island, the new State Land-Use Plan's proposed responses to these trends and the latest best practice tools for managing the growth of vibrant and livable communities.

Participants heard from local and national experts on a variety of development related topics such as Property Tax Reform, Economic Development, Water Availability, Transportation and the Environmental Impacts of Sprawl. A second track of workshops covered specific tools for implementing smart growth such as Well-Designed Density for Vibrant Communities, Mixed-Use and Form Based Zoning Codes, Rhode Island's Historic Tax Credit Program, the State's Brownfield Redevelopment Program, Transfer of Development Rights and Conservation Development among others.

Keynote presenters included former Maryland Governor Parris Glendening and former Massachusetts Secretary for Commonwealth Development Doug Foy.

A more complete written synopsis of the individual workshop sessions, plus photos and video of the keynote addresses will be coming in the next Smart Growth e-Brief.
Workshop on Economic Development & Smart Growth drew largest attendance

The "discussion" continues on RI Economic Policy Council Blog

Among the six morning workshop presentations, more people signed up for "Economic Development and Smart Growth" than any other single topic. According to Grow Smart Executive Director Scott Wolf, this signals an increasing recognition among state and community leaders that Rhode Island's distinctive "quality of place" is one of our key economic development assets.

Moderated by Kip Bergstrom of the RI Economic Policy Council, other panelists included Jeanne Boyle, Director of Planning for the City of East Providence; Arnold "Buff" Chace, Jr., President of the development firm Cornish Associates; Julian Dash, Director of Real Estate for PUENTE Providence and State Representative Elizabeth Dennigan, Chair of the RI Permanent Joint Committee on Economic Development.

As a result of the workshop, the RI Economic Policy Council has initiated a number of "discussion topics" through its website, including

Redevelopment of 1950's strip malls
Sharing the power and risk of development
State Reps and local development
Redevelopment Agencies & Smart Growth
Tech infrastructure's role in "place"
Small private developers & Smart Growth
Woonsocket secures grant to examine Commuter Rail service

Woonsocket study to explore Providence/Boston connections

The City of Woonsocket, through its planner Catherine Ady, has secured a $40,000 grant award from The Statewide Planing Program to study the feasibility of establishing commuter rail service to accommodate new residents moving into the city and to further boost downtown revitalization.

The two commuter possibilities the study will examine are connecting Woonsocket to Providence through the existing Providence and Worcester rail lines and connecting Woonsocket to Boston via nine miles of track between Woonsocket and Franklin, MA.
CNU 'New Urbanist' conference gets underway in Providence June 1

The national Congress for The New Urbanism could draw over 1,500 participants to RI's capital city June 1-4

For the first time in its 14-year history, the Congress for the New Urbanism is shifting its focus from those who plan and design to those who implement. The aim of the Congress's upcoming national conference in Providence is to increase the number of New Urbanist developers creating great urban buildings and places, and to help designers and planners become more effective in getting their visions implemented. The June conference will pose and seek answers to such key development questions as the following:

What are the opportunities and obstacles for implementing New Urbanism?
What do developers need to know to produce New Urbanist developments?
What do New Urbanist planners, architects, regulators and marketers need to know to speak the developers' language?
What do small business owners and neighborhood activists need to know to become successful small- increment developers?
How do New Urbanists convince conventional developers to embrace New Urbanism?