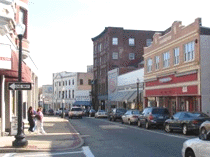 Downtown Pawtucket named to National Register of Historic Places

The W.T. GRANT, on Main Street, constructed in 1934, is in the roughly 14-acre section of downtown Pawtucket that has been named to the National Register of Historic Places.
Read more in

Providence Business News





Grow Smart RI

Board of Directors

Deming E. Sherman

Chairman of the Board

Susan Arnold

William Baldwin

Rebecca G. Barnes

Samuel J. Bradner

Kenneth Burnett

Joseph Caffey

Robert L. Carothers

Jen Cookke

Trudy Coxe

Dennis DiPrete

Stephen Durkee

Stephen J. Farrell

John R. Gowell, Jr.

Akhil C. Gupta

Michael S. Hudner

Stanley J. Kanter

Howard M. Kilguss

Dennis Langley

James Leach

Roger Mandle

The Rev. James C. Miller

Thomas V. Moses

George Nee

William M. Pratt

B. Michael Rauh, Jr.

Gary Sasse

Richard Schartner

Pamela M. Sherrill

Curt Spalding

James F. Twaddell

Ranne Warner

Grow Smart RI

Directors Emeritus

Arnold "Buff" Chace

Louise Durfee, Esq.

J. Joseph Garrahy

Michael F. Ryan

Frederick C. Williamson

W. Edward Wood





Sponsor Message
---
Be an e-Brief Sponsor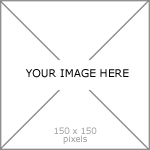 ---
Visit CommunityConnectionRI
Calendar
---
Browse e-brief archives
and press releases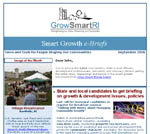 ---

Grow Smart Staff
Executive Director
Director of Programs
Director of Research & Communications
Executive Assistant for Finance
Office Assistant
Training Coordinator
Dear John,

You're among the 3,283 civic leaders, state & local officials, development professionals, journalists and visionary citizens getting the latest news, happenings and trends in the smart growth movement from Grow Smart Rhode Island.



New research reinforces economic value

of State Historic Tax Credit program

Strong construction sector performance and increased flow of federal investment among the more recent indicators that the program is a win for Rhode Island

Jobs

An April 2007

Moody's Report

on Rhode Island's Economic Outlook indicates that the state's construction sector increased faster than all but one of 10 other economic sectors during the last 5 years. (see chart on page 4 of the report)

Grow Smart believes that it's reasonable to attribute a great deal of the strong and steady growth in the construction industry over the last 5 years to the State Historic Preservation Investment Tax Credit, which became effective 5 years ago, in January 2002.

Among the economic sectors that Moody's identifies as lagging behind construction during the last 5 years are wholesale and retail trade, manufacturing, and even financial activities, which remains a relatively bright spot in the local economy.

Federal Investment

During the 5-year period preceding enactment of the state historic tax credit program (1996-2001), Rhode Island attracted less than $10 million in federal historic tax credit investment.

For the 5-year period since enactment (2002-2007), more than $78 million dollars in federal historic tax credits have been awarded to Rhode Island projects - an increase of more than 700 percent!

Click the "Take Action" button to find the projects in your community and then email key policy decision-makers reminding them about the economic, social and environmental benefits that aren't being fully weighed as the state historic tax credit program is being evaluated. Let them know the program is making a major positive difference in your neighborhood and community.
A Beacon of Hope on Woonsocket's

Constitution Hill

Transformation of abandoned Hope Street School made possible through State Historic Tax Credit program

Grow Smart RI Executive Director Scott Wolf was among those on hand May 23, 2007 to congratulate NeighborWorks Blackstone River Valley (NBRV) on the completion of renovations to The Hope Street Family Center in Woonsocket.

Standing as a focal point on the highest elevation of this formerly neglected neighborhood, the building's rebirth mirrors that of the community it overlooks. Abandoned since 1978, it was a source of blight and a a sign of the neighborhood's decline. But now, it will provide 110 child care slots and office space for Connecting for Children and Families, Inc. This development caps 12 years of work by NBRV and their partners to rebuild and revitalize the Constitution Hill neighborhood.

Wolf urged the assembled crowd to contact their legislators to voice their support for the continuation of a strong, predictable and transparent state historic tax credit program saying "these credits make the difference between buildings lying empty - often in dangerous condition - or being restored and put back to good use."
Smith Hill Watch

2007 legislative session approaching home stretch at the State House

A number of initiatives from Grow Smart's 2007 Statewide Policy & Legislative Agenda are up for consideration as highlighted below.

Land Conservation

H-5990 - Establishment of a state rural conservation district exempt from state affordable housing requirements. Read Grow Smart's written testimony in OPPOSITION to this bill.

Status: House Environment and Natural Resources is holding for further study

S-209A/H-5505 - Protects conservation land from adverse possession.

Status: Senate passed. House holding for further study

S-901/H-6117 - Reduces estate taxes on working farms.

Status:

Senate referred to Finance Committee; House holding for further study

S-564A/H-5483A - Requiring notification of conservation easement holders before any proposed development.

Status: House and Senate passed Sub A

Budget Article proposal to sell Camp Pastore in Charlestown.

Status: Uncertain.

Transportation

S-414/ H-5416 - Excludes RIPTA commuting expenses from taxable income for state employees.

Status: Unanimously passed Senate on 5/30. Will be transmitted to House for a hearing by the Finance Committee

SR 1055 - Senate Resolution regarding efforts to address overcrowding on RIPTA busses.

Status: Passed

S-456/H-5918 - Requires all state colleges to enroll in RIPTA

U-PASS program.

Status: Senate referred to Housing and Municipal Government Committee; House referred to Finance Committee

Affordable Housing

H-5426 - Extends the life of the Housing Act Implementation Commission.

Status: House passed. Referred to Senate consent calendar for vote

S-572/H-5723 - Continues funding for Neighborhood Opportunities Program (NOP).

Status: Referred to House and Senate Finance Committees

S-424/H-5838 - Capacity-building fund for nonprofit developers of affordable housing.

Status: Heard by House Finance Committee, Referred to Senate Finance Committee

S-668/H-5711 - Requires additional communities to prepare affordable housing plans.

Status: House Corporations Committee holding for further study; Heard by Senate Committee on Housing and Municipal Government
U.S. EPA awards Rhode Island

$1.6 million in brownfields grants

Rhode Island DEM and 4 projects in Providence and Pawtucket are the recipients of a total of 8 grants.

U.S. EPA grants will help to revitalize former industrial and commercial sites, transforming them from abandoned and blighted properties into community assets. The awards were made under EPA's Brownfields program after being selected in a competitive national competition.

Brownfields are sites where expansion, redevelopment, or reuse may be complicated by the presence or potential presence of a hazardous substance, pollutant, or contaminant.

"EPA Brownfields grants are an economic engine, helping vitality to return to our communities, and this influx of new EPA funding will speed up that process." said Robert W. Varney, regional administrator of EPA's New England regional office. "These funds will directly improve the quality of life in these Rhode Island communities, where citizens are working to redevelop and put to good use abandoned, contaminated parcels."
Bringing sustainable practices

to your community

June 8th workshop set for local officials, planners, and citizens from RI and SE Massachusetts

Many cities and towns are now working on targeted approaches to sustainable development, such as green buildings, climate change initiatives, curbing sprawl, or developing sustainability indicators.

Few communities in the U.S., however, have integrated sustainable planning and practices on a comprehensive basis. This interactive workshop, called "Designed for Life", will demonstrate how this can be achieved by citizens, planners and local governments.

Swedish planner and economist Torbjörn Lahti and Sarah James, co-author of the APA's Planning for Sustainability policy guide will lead the half-day workshop to be held in Seekonk, MA

Organized by the Sustainability Initiative, RI Peace Mission, 56 Walcott St., Pawtucket, RI 02860.
CALENDAR Highlights


Click here to let us know if you would like your land-use/water resources related conference or workshop listed on our CommunityConnectionRI Calendar.

Saturday, June 9, 2007 (9:00a - 9:00p)
Study panel suggests expanded role for

Rhode Island Public Transit Authority

Legislative study commission calls for an expanded role for the RIPTA, making it the state's "mobility manager," with more services and dependable financing

With ridership soaring more than 24% in the last 3 years and overcrowding becoming more commonplace, a Special Legislative Commission to Study Transit Service in the State of Rhode Island recommends a variety of service expansions. The recommendations are generally consistent with recommendations in Grow Smart's 2007 Policy & Legislative Agenda.

The May 29, 2007 report says the agency is doing a good job, describing RIPTA as "one of the most innovative and creative public transit systems in operation today," and says the agency should be enabled to do more in order to respond to the growing popularity of efficient public transit.

Grow Smart collaborates with the New Public Transit Alliance (NuPTA) and the City of Providence's Transit 2020 Working Group to advocate for improvements in Rhode Island's public transportation system.