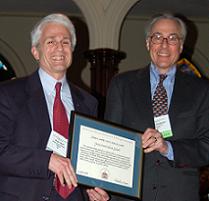 RIHPHC photo / Jeff Emidy

Grow Smart Recognized


Grow Smart RI Executive Director Scott Wolf accepts the Rhode Island Historical Preservation & Heritage Commission John H. Chafee Public Service Award from Commission Executive Director Ted Sanderson. Celebrating its 10th Anniversary, Grow Smart was recognized for its advocacy of sustainable development with an emphasis on revitalizing historic properties and preserving open space during the Commission's Annual Preservation Conference on April 12, 2008.


Board of Directors

Deming E. Sherman

Chairman of the Board

Susan Arnold

William Baldwin

Rebecca G. Barnes

Samuel J. Bradner

Kenneth Burnett

Joseph Caffey

Robert L. Carothers

Jen Cookke

Trudy Coxe

Dennis DiPrete

Stephen Durkee

Stephen J. Farrell

John R. Gowell, Jr.

Akhil C. Gupta

Michael S. Hudner

Stanley J. Kanter

Howard M. Kilguss

Dennis Langley

James Leach

The Rev. James C. Miller

Thomas V. Moses

William M. Pratt

B. Michael Rauh, Jr.

Richard Schartner

Lucie G. Searle

Pamela M. Sherrill

John C. Simmons

Curt Spalding

James F. Twaddell

Directors Emeritus

Arnold "Buff" Chace

Louise Durfee, Esq.

J. Joseph Garrahy

Michael F. Ryan

Frederick C. Williamson

W. Edward Wood


Staff

Scott Wolf

Executive Director

Director of Programs

Director of Research & Communications

Land-Use Training Coordinator

Executive Assistant for Finance

Office Assistant
---
Gas in RI hits $4 / gallon
May 29, 2008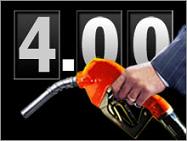 ---
Check out our Smart Growth
Resource Directory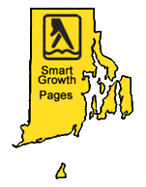 ---
Browse e-brief archives
and press releases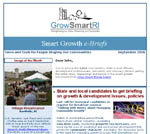 ---
Visit CommunityConnectionRI
Calendar
---
Dear John,

You're among the 3,590 civic leaders, state & local officials, development professionals, journalists and visionary citizens getting the latest news, happenings and trends in the smart growth movement from Grow Smart Rhode Island.



Summit draws more than 400 to chart

a course toward sustainable prosperity

Governor Carcieri and Mayor Cicilline join local and national experts to discuss the pressing need for smarter partnerships with the federal government to stimulate environmentally sustainable economic growth that enhances our quality of life

With a new president scheduled to take office next winter, this is the time to push for fundamental change in how the federal government partners with states, municipalities and the private sector to strengthen metro regions - including Rhode Island - by investing in cutting-edge infrastructure.

That was the message in a compelling keynote presentation by Bruce Katz of the Brookings Institution's Center on Metropolitan Policy that drew more than 400 state and local officials, planners, developers, architects, environmentalists, business leaders, farmers, housing advocates, community activists and others to Grow Smart's 2nd Biennial 'Power of Place Summit'.

Scenes from the Summit

Print News Coverage of the Summit

A call for federal aid to cities - Projo (5/2)

Didn't get to attend a particular workshop session?

Through the efforts of several volunteers, notes of workshop sessions and available PowerPoint presentations will be posted to the Summit website in the next several weeks. Stay tuned for updates and developments.
Grow Smart Board of Directors adopts

2008 Policy & Legislative Agenda

From Economic Development and Neighborhood Revitalization to Land Conservation, Improved Mass Transit, Agricultural Viability, Affordable Housing, Water Management and Property Tax Reform , Grow Smart outlines its reform agenda to help move our state in the direction of sustainable prosperity and enhanced quality of life for all who call Rhode Island home.

According to Grow Smart Executive Director, Scott Wolf, "We aim to highlight for a broad spectrum of governmental and community leaders how capitalizing on Rhode Island's relatively compact development patterns and its outstanding quality of life are critical to achieving sustainable economic prosperity during this time of spiraling energy prices".

Read Grow Smart's 2008 Policy & Legislative Agenda
Grow Smart, partners publish Citizens'

Guide to Smart Growth Terms & Concepts

Publication aims to improve understanding of various terms used in discussion about smart growth and land-use planning

Terms such as Brownfields, Transfer of Development Rights, Low Impact Development, Mixed-Use Development, Smart Growth, Sprawl, Form-Based Codes, Affordable Housing, LEED Certified and Growth Centers are being used more frequently by land-use practitioners, developers, citizen planner and others shaping the future of our communities.

In an effort to promote a common understanding of such terms as they are used in Rhode Island and to provide a resource for interested citizens, the Grow Smart Rhode Island Land-Use Training Collaborative recently published the Rhode Island Citizens' Guide to Smart Growth Terms & Concepts. The glossary-format publication is intended for local appointed and elected officials, zoning administrators, planning professionals and interested citizens.

The Land-Use Training Collaborative is a joint effort by Grow Smart and 20 other organizations and agencies to develop and deliver training on various land-use subjects. Development of the citizens' guide was made possible through support from the Rhode Island Division of Planning - Statewide Planning Program with funding from the U.S. Department of Transportation and the Federal Highway Administration. Funding for printing was provided by the John H. Chafee Blackstone River Valley National Heritage Corridor Commission.

A limited number of hard copies are available upon request.
Amendment to Lieberman-Warner Climate

Bill would boost funding for public transit

Rhode Island's Senator Sheldon Whitehouse has an important say as a member of the Senate Environment & Public Works (EPW) Committee

U.S. Senator Barbara Boxer (D-CA) unveiled a "manager's amendment" to the Lieberman-Warner Climate legislation (S.2191) that was passed out of EPW last year.

This new language includes a number of significant changes compared with an earlier version approved last December in the Environment and Public Works Committee, including added funding for transit and smart growth strategies. Senate Majority Leader Harry Reid (D-NV) has indicated he will bring the bill to the Senate floor the first week of June. Bill sponsors say they have 50 votes in support, but not the 60 needed to end a possible filibuster.

The manager's amendment creates a Transportation Sector Emissions Reductions Fund from a carbon cap-and-trade program. 2.5% of the auction proceeds (an average of about $3 billion in annual revenue) would be split among transit (95%) and smart growth strategies (5%) that reduce travel demand.

http://thomas.loc.gov/cgi-bin/bdquery/z?d110:s.02191:
Formation of U.S. Green Building Council

RI Chapter gets off to a strong start

Organizers expected to see about 70 people attend their first meeting on May 15th to form a new Rhode Island chapter of the U.S. Green Building Council, designed to promote green building standards throughout the state.

Instead, more than 100 architects, lawyers, engineers, government officials and scientists packed the room and kept talking, even after the meeting was scheduled to conclude at 6 p.m.

"People clapped after every presentation. I had coffee and water to serve, but nobody got up. People were very enthusiastic," said Connie McGreavy, who headed a steering committee that set up the meeting at the New England Institute of Technology.

A local interest group of 12 professionals involved in green building across the state are leading the effort to form a chapter, reflecting the tremendous interest in green buildings in Rhode Island, a trend seen across the country.
RI Sustainable Living Festival &

Clean Energy Expo June 7-8

The Apeiron Institute is expandig its 7th Annual Sustainable Living Festival & Clean Energy Expo into a two-day event, scheduled for Saturday and Sunday, June 7 and 8, in Coventry.

There will be music, sustainable food, more than 80 vendors, 40 workshops and a "green" shopping area. "We are particularly excited about this year's festival, coming at a time when we've launched our new initiative, Sustainable RI," said Bradley Hyson, Apeiron's executive director. "Even as we watch gas and home heating prices skyrocket, we are still struggling to develop logical and environmentally safe energy alternatives."