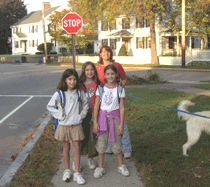 Waking up to Walking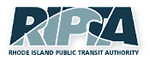 'Power of Place Summit'
Resource Column


Held May 12, 2006
See who participated
(use 'smart' as the password)

Grow Smart

Board of Directors

Deming E. Sherman

Chairman of the Board

Susan Arnold

William Baldwin

Joseph Caffey

Robert L. Carothers

Arnold Chace

Jen Cookke

Trudy Coxe

Stephen J. Farrell

Thomas E. Freeman

J. Joseph Garrahy

John R. Gowell, Jr.

Michael S. Hudner

Stanley J. Kanter

Howard M. Kilguss

Dennis Langley

James Leach

Roger Mandle

Rev. James C. Miller

Thomas V. Moses

George Nee

B. Michael Rauh, Jr.

Michael F. Ryan

Gary Sasse

Richard Schartner

Merrill Sherman

Curt Spalding

James F. Twaddell

Ranne Warner

Sandra Whitehouse

Frederick C. Williamson

W. Edward Wood
Grow Smart Staff
Executive Director
Director of Programs
Director of Research & Communications
Executive Assistant for Finance
Office Assistant
Training Coordinator
Dear John,

You're among the 3,088 civic leaders, state & local officials, development professionals, journalists and visionary citizens getting the latest news, happenings and trends in the smart growth movement from Grow Smart Rhode Island.



The smart growth cause advanced on several fronts in Rhode Island election

Two ballot items that Grow Smart Rhode Island backed passed overwhelmingly—a $50 million bond for affordable housing production and an $88.5 million bond for various transportation improvements including commuter rail and replacement/ rehab of our state's public transit fleet.

The housing bond passed by roughly a 2 to 1 margin statewide - 66% to 34% - and won approval from every Rhode Island municipality. In addition, the town of Charlestown, RI passed its own municipal housing bond. That bond will provide $1 million to fund Charlestown's affordable housing initiatives.

The statewide transportation bond passed with backing from three quarters of the electorate - 75% to 25%. Grow Smart also opposed the proposed Harrah's Narragansett Indian Casino in West Warwick on the grounds that its development could impede the continued revitalization of Providence and several other older Rhode Island cities. The casino measure lost 63% to 37%.

At the local level, municipal open space bonds were passed in 8 communities by the following margins:

Bristol -69.6%
Cumberland -77.5%
Middletown - 71.9%
North Kingstown (farmland) -54.7%
North Smithfield -58.7%
South Kingstown -80.4%
Warwick-61%
Westerly -64.8%
Beauty, not brawn sells R.I.

Excerpted from a Grow Smart RI Op/Ed published in the Providence Journal, November 9, 2006

We heard a lot during this year's elections about Rhode Island's liabilities, particularly our long history of corruption. No one can deny that this is a continuing and serious problem, and that addressing it forthrightly is necessary for real economic and social progress.

At Grow Smart Rhode Island, however, we believe that any comprehensive, long-term action plan for Rhode Island needs to analyze and capitalize on our assets, as well as minimize our liabilities. For too long we largely took for granted, and in too many cases even squandered, our biggest assets: our distinctive quality of place, reflected in our charming, historic, and ethnically diverse neighborhoods, downtowns and village centers; our distinctive urban/rural balance; our farm and forestland abutting our beautiful coastline and inland waterways; and our incomparable Narragansett Bay.

To tap Rhode Island's full potential, we encouraged the state's political candidates to embrace and prioritize an agenda of protecting and enhancing our state's quality of place. This smart- growth agenda called for well planned development that safeguards open space and farmland, revitalizes urban, town and village centers, keeps housing affordable and expands economic opportunity and transportation choices... Read More
Water for RI: Today and Tomorrow

This new publication, produced by members of the RI Water Resources Board, the RI Department of Environmental Management, the Environment Council of RI and the Coalition for Water Security, is designed to help state and local officials and citizen planners make decisions for better managing the availability and allocation of water for the future of our state.

Clean, affordable water is critical to the health and economic well-being of our state. Over the last several decades, plans for commercial and residential development have typically proceeded without adequate consideration of the available water supply in the area or the cumulative impacts of water withdrawals from a common source.

Click HERE to access a pdf version of the 24-page publication.
Online resource for downtown research & development

For more than 50 years, the Downtown Research & Development Center has provided a forum for exchanging news, information and ideas on how to rebuild the hearts of our cities. It offers a menu of newsletters, books and a broad range of documents that have been discussed in Downtown Idea Exchange, and Downtown Promotion Reporter.

Sample topics include:

Cities experiment with rubber sidewalks

New technology is tree-friendly, less likely to need maintenance and allows more rain to seep into the ground, reducing runoff into storm sewers.

Baltimore, MD is one of about 60 U.S. cities testing rubber sidewalks. The rubber comes in panels, similar to floor tiles, each weighing about fifty pounds and made from recycled tires. The experiment in Baltimore is taking place along a block near the Inner Harbor and in several neighborhoods.

Baltimore has more than 36 hundred miles of sidewalk and currently spends about two million dollars a year to repair cracks and uneven pavement.
CALENDAR Highlights

November 21, 29 & December 5, 2006 (5:30 - 9:30p)

Presented by the Grow Smart RI Land-Use Planning Collaborative.

URI, Kingston

Thursday, November 30, 2006 (5:30 - 7:30p)

Presented by the RI Economic Policy Council.

North Stonington, CT

Friday, December 1, 2006 (8:00 - 4:00p)

Presented by the Commonwealth of Massachusetts and the MA Chapter of the American Planning Association

DCU Center

Worcester, MA

Thursday, December 7, 2006 (4:30- 8:00p)

Training provided by: RI Department of Environmental Management, Narragansett Bay Nat'l Estuarine Research Reserve. Coordinated by: Grow Smart RI Land-Use Training Collaborative

DEM, Room 300

Providence
'Growth & Development' in the news


Send us Your News We want to know what's happening in your community.


National




New England

Statewide

Bristol

Burrillville

Central Falls

Coventry

Cumberland

Foster

Glocester

Lincoln

Narragansett

Newport




Providence

Scituate

Smithfield

South Kingstown




Tiverton

Woonsocket
Why not share this with a friend?