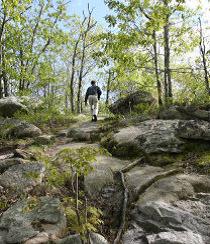 Projo photo / Frieda Squires


Balancing Economic Growth and Land Conservation


Glacial rocks in the RI / CT Borderlands are among the natural features that officials would like to preserve while encouraging economic growth in efficient town and village centers.

Read about Exeter, RI and Killingly, CT have been selected as pilot communities to receive some $200,000 in expert assistance to create economic opportunities while conserving natural amenities. [More]





Board of Directors

Deming E. Sherman

Chairman of the Board

Susan Arnold

William Baldwin

Rebecca G. Barnes

Samuel J. Bradner

Kenneth Burnett

Joseph Caffey

Robert L. Carothers

Jen Cookke

Trudy Coxe

Dennis DiPrete

Stephen Durkee

Stephen J. Farrell

John R. Gowell, Jr.

Akhil C. Gupta

Michael S. Hudner

Stanley J. Kanter

Howard M. Kilguss

Dennis Langley

James Leach

Roger Mandle

The Rev. James C. Miller

Thomas V. Moses

George Nee

William M. Pratt

B. Michael Rauh, Jr.

Gary Sasse

Richard Schartner

Pamela M. Sherrill

Curt Spalding

James F. Twaddell

Directors Emeritus

Arnold "Buff" Chace

Louise Durfee, Esq.

J. Joseph Garrahy

Michael F. Ryan

Frederick C. Williamson

W. Edward Wood





Staff
Scott Wolf
Executive Director
Director of Programs
Director of Research & Communications
Land-Use Training Coordinator
Executive Assistant for Finance
Office Assistant
---
November Sponsors

---
Check out our Smart Growth
Resource Directory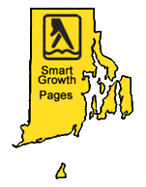 ---
Browse e-brief archives
and press releases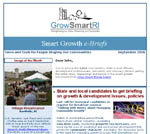 ---
Visit CommunityConnectionRI
Calendar
---
Dear John,

You're among the 3,460 civic leaders, state & local officials, development professionals, journalists and visionary citizens getting the latest news, happenings and trends in the smart growth movement from Grow Smart Rhode Island.



Workshop proposals sought for

May 2, 2008 'Power of Place Summit'

Stakeholder groups encouraged to propose and help facilitate a range of workshop topics to advance an agenda for Sustainable Prosperity

Grow Smart's inaugural Power of Place Summit in 2006 drew nearly 500 people and helped to launch Rhode Island's new smart growth-oriented state land-use plan, Land Use 2025.

On May 2nd, 2008 state and local decision-makers, builders and developers as well as architects, engineers, nonprofit groups, citizens and other community stakeholders will reconvene for a closer look at how the growth and development choices we make today will impact our economy, environment, public health, efficiency of government and how they permanently shape the quality of life for all Rhode Islanders.

The Summit will look at what's working and what needs to be further improved to grow our innovative economy, revitalize our walkable centers, conserve open space and reduce global warming pollution, among other key goals for a prosperous and sustainable future.
December 11th workshop focuses on

design for mixed-use development

The Grow Smart RI Land-Use Training Collaborative is still accepting registrations for an upcoming workshop entitled Design Strategies for Mixed-Use Development. The one-night session will be offered on December 11 in North Smithfield.

This workshop will look at the elements that contribute to the livability of our urban and town centers, design strategies for successful mixed-use development, environmental design and regulatory issues and how to make the most efficient use of limited sites. No matter how you're contributing to shaping your community's future - as an official, developer, designer or active citizen - this workshop will provide an opportunity to gain useful new insights and knowledge.

Featured speakers include Arnold Robinson, AICP of the Newport Collaborative Architects Inc., Donald Powers, AIA, CNU of Donald Powers Architects Inc., Ross Speer, AIA of Mostue & Associates Inc., and Scott Millar of the RI Department of Environmental Management.
Thank you 3rd quarter donors

Grow Smart acknowledges and thanks the many individuals and organizations who provided us with generous financial support during the third quarter of 2007 (July-September). Tax deductible donations to Grow Smart help to sustain our work in developing and advocating development policies and incentives that expand economic opportunity while safeguarding and enhancing Rhode Island's distinctive quality of place.

See how easy it is to make an online donation.

Individuals

Alden Anderson, Jr.

J. Christopher & Lynn Benetti

Julius Bloom

Brightman Hill Charitable Foundation (Ed & Linda Wood)

Nicholas Brown

Nicholas & Julia Califano

Carter Charitable Trust (John & Letitia Carter)

Arnold "Buff" & Johnnie Chace

Marilyn F. Cohen

Rallis Conover Family Fund (Gib & Diane Conover)

Mary & Stephen Crolius

Sally & Stephen Fortlouis

Donald R. & Margaret-Ann Gardner

Goldberg Family Foundation (Steve & Diana Goldberg)

Stuart & Dorothy Hardy

Susan Harriman

Anne Berkelhammer Krause

Marie Langlois

Wayne D. & Maureen Moore

Dorothy Nelson

Jonathan M. Nelson Family Foundation (Jonathan M. and Judy Nelson)

John & Lila Sapinsley

Hinda Semonoff

Chester & Theresa Smolski

Muriel Stevens

Alice I. Sullivan Charitable Trust (Daniel Sullivan)

Corporations

Bank of America RI

Capital Properties, Inc.

CVS Corporation

Durkee, Brown, Viveiros & Werefels Architects, Inc.

FM Global

The Foundry Corporation

Moran Shipping Agencies

Nation Wide Construction

Nixon, Peabody, LLP

O'Hearne Associates Architects - Site Planning

Parker Thompson, Inc.

Rhode Island Housing

Schartner Farms (Richard Schartner)

Shechtman, Halperin, Savage, LLP

Nonprofit / Government / Universities

Environment Council of Rhode Island

Rhode Island School of Design

State of Rhode Island - Office of Statewide Planning

University of Rhode Island



Planning Challenge Grants advance

smart growth, sustainability

Grow Smart is among the 10 regional and local planning proposals that will split $359,250 in 2007- 2008 under the Statewide Planning Program's Planning Challenge Grant Initiative

Supported with planning funds provided through the Federal Highway Administration, the Planning Challenge Grant program provides seed funding for statewide, regional, and local planning initiatives that advance innovative solutions to address land use and transportation challenges faced by Rhode Island communities.

Grants were awarded to seven municipalities, two non-profit organizations, and one state agency and will support planning projects having an estimated value, including sponsor-match and leveraged funds, of over $800,000.

The $65,000 grant to Grow Smart will be used to support the award-wining Grow Smart RI Land Use Training Collaborative, including at least 14 workshops on topics such as mixed use development and financing, access management, density, affordable housing, and roles and responsibilities in the state and local planning and project review processes.

Click HERE to see a description of all funded proposals.
Climate Change: The Emerging Role of

Land-Use

November 1st New England Smart Growth Leadership Forum focused on need for more efficient, less polluting transportation alternatives

How much impact does land use have on emissions and energy efficiency? If one city, region or state ties land policies to reducing emissions, will the impact be diluted because the neighboring jurisdiction does not?

Those were some of the questions that planners and policy leaders wrestled with at the Lincoln Institute of Land Policy's New England Smart Growth Leadership Forum, attended by about 100 people at the Federal Reserve Bank of Boston Nov. 1.

Among the speakers were Armando Carbonell, chair of the Department of Planning and Urban Form at the Lincoln Institute, Geoff Anderson, director of the EPA's Development, Community and Environment Division, Douglas I. Foy, former secretary of the Office for Commonwealth Development in Massachusetts and Scott Wolf, Executive Director of Grow Smart Rhode Island.
National highway/transportation officials,

users call for new transportation vision

Global economic competition, metropolitan congestion, and climate change are among the new dynamics that require new thinking in the nation's transportation system of the future. Those are among the findings of Transportation: Invest in Our Future -- A New Vision for the 21st Century, a major report released recently by organizations representing the nation's major transportation builders, providers, and users.

Participating groups include the American Association of State Highway and Transportation Officials (AASHTO); AAA; the American Council of Engineering Companies (ACEC); the American Highway Users Alliance; the American Public Transportation Association (APTA); the American Road and Transportation Builders Association (ARTBA); the American Trucking Associations (ATA); the Association of American Railroads (AAR); and the Associated General Contractors of America (AGC).

New survey: Americans prefer to spend more on mass transit and highway maintenance than new roads

Three-fourths of Americans believe that being smarter about development and improving public transportation are better long-term solutions for reducing traffic congestion than building new roads, according to the 2007 Growth and Transportation Survey sponsored by the National Association of Realtors® and Smart Growth America.
Street Smart: AARP promotes improved

street design for pedestrians, cyclists

The September issue of the AARP Bulletin includes the feature article ''Street Smart'' -- a focus on improving America's street design to allow more access for all members of the public: walkers, bikers, and the disabled.

The article begins with a focus on Kirkland, Washington -- a town that is attracting official visitors from other municipalities that want to follow its lead and design public thoroughfares that accommodate everyone, not just those who drive. The visitors -- from urban centers and sprawling suburbs alike -- want to learn how to keep traffic moving without adding new lanes and how to make busy roadways safe for bike riders and walkers. With Americans aging and facing mobility challenges, communities are looking for ways to help residents get around safely. [More]

Watch a brief video that illustrates a

"smart street'' design
Aquidneck Island Planning Commission

seeks to fill 2 job openings

Land-Use Planner - Part-time Project Manager

Aquidneck Island Planning Commission seeks professional with degree in planning, or related field coupled with 2-3 years of regional and/or community planning experience. Skills in project management, transportation, land use analysis, master plan implementation, community outreach, development of feasibility studies and design reports desired. [

More

]

Administrative Assistant - Part-time

The Commission also seeks a highly organized individual with experience in MS Word, Publisher, Photoshop, Constant Contact and e-newsletter. Flexible hours and interesting work setting.

Submit cover letter, resume and salary requirements by 12/14/07 to tina@aquidneckplanning.org
'Growth & Development' in the news

Send us Your News We want to know what's happening in your community.


National