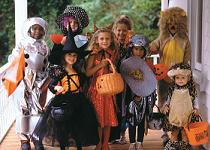 Trick-or-Treating and Neighborhood Walkability


Halloween is the perfect time to assess the walkability of your neighborhood. Use the links below for ideas about what to look for and ways to make your neighborhood more walkable 365 day a year.



Grow Smart RI

Board of Directors

Deming E. Sherman

Chairman of the Board

Susan Arnold

William Baldwin

Rebecca G. Barnes

Samuel J. Bradner

Kenneth Burnett

Joseph Caffey

Robert L. Carothers

Jen Cookke

Trudy Coxe

Dennis DiPrete

Stephen Durkee

Stephen J. Farrell

John R. Gowell, Jr.

Akhil C. Gupta

Michael S. Hudner

Stanley J. Kanter

Howard M. Kilguss

Dennis Langley

James Leach

Roger Mandle

The Rev. James C. Miller

Thomas V. Moses

George Nee

William M. Pratt

B. Michael Rauh, Jr.

Gary Sasse

Richard Schartner

Pamela M. Sherrill

Curt Spalding

James F. Twaddell

Ranne Warner

Grow Smart RI

Directors Emeritus

Arnold "Buff" Chace

Louise Durfee, Esq.

J. Joseph Garrahy

Michael F. Ryan

Frederick C. Williamson

W. Edward Wood





Find your neighborhood's Walk-Score
---
Become an e-brief Sponsor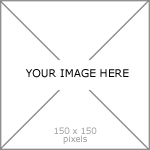 ---
Visit CommunityConnectionRI
Calendar
---
Browse e-brief archives
and press releases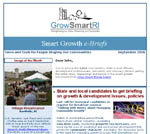 ---

Grow Smart Staff
Executive Director
Director of Programs
Director of Research & Communications
Executive Assistant for Finance
Office Assistant
Dear John,

You're among the 3,417 civic leaders, state & local officials, development professionals, journalists and visionary citizens getting the latest news, happenings and trends in the smart growth movement from Grow Smart Rhode Island.



New national report finds that smarter

growth is key to taming climate change

Rhode Island report documents continued increase in vehicle miles traveled and emissions

The growing demand for conveniently located housing in walkable, accessible, compact neighborhoods has been well-documented, but according to recently released research, meeting that demand could significantly reduce the growth in the number of miles Americans drive, shrinking the nation's carbon footprint while giving people more housing choices.

In Growing Cooler: The Evidence on Urban Development and Climate Change, a comprehensive review of dozens of studies, published by the Urban Land Institute, the researchers conclude that urban development is both a key contributor to climate change and an essential factor in combating it.

"The findings of the Urban Land Institute study are important", notes Scott Wolf, Executive Director of Grow Smart RI, "because they underscore the opportunity for state and local government to use incentives and targeted investments to promote compact, mixed-use development that reduces the need for auto travel."

Click HERE to read Grow Smart's entire news release.
Grow Smart launches Case Studies Series

to show smart growth in action

Hearing about how smart growth can revitalize centers, conserve open space and protect the environment is one thing. Seeing how it actually works in real life is something altogether different.

That's why with several innovative projects now in the ground, Grow Smart decided to showcase first-hand how these projects came together and how smart growth can fit into our neighborhoods.

The Case Study Series will provide tangible, diverse and ongoing local examples of smart growth for people who are interested in better understanding the concept. It's also a chance to celebrate the designers, developers and municipalities who are making smarter growth happen from Woonsocket to Westerly.

The case studies will also be featured in future workshop series offered by the Grow Smart RI Land-Use Training Collaborative. New case studies will be added regularly to the series and we invite readers to nominate potential case studies using the form below.

Click HERE to browse Case Studies and download form for case study nominations
Upcoming workshops help cities, towns

get ahead of the development curve

The Grow Smart RI Land-Use Training Collaborative is accepting registrations for two upcoming programs. Design Strategies for Mixed-Use Development, a one-night workshop, will be offered on November 7 in Newport and again on December 11 in North Smithfield.

Making Good Land-Use Decisions, the Collaborative's three-part workshop for municipal staff and officials, will take place November 29, December 6 and December 13 in Cumberland. (Note: anyone who attended a previous Land-Use Decisions workshop and missed a session can sign up to make up the missed session.)

A complete description of the workshops, list of presenters, brochures and registration information are available by clicking HERE.
Rhode Island, Connecticut towns selected

for 'Village Innovation Pilot' program

Exeter, RI and Killingly, CT will receive targeted planning assistance

The Borderlands Project, a joint initiative of the Rhode Island Economic Policy Council and The Nature Conservancy, has announced that Exeter, RI and Killingly, CT have been selected as the two towns for its "Village Innovation Pilot" program.

The Pilot will address the challenge of how to create new economic and community opportunities while protecting what makes these towns unique. Over the next 18 months, the Pilot will bring economists, designers, planners and others to support the two towns and their citizens as they work through a three-phase process of visioning, research and implementation. Grow Smart Rhode Island's Sheila Brush serves on the Advisory Group for the initiative. The estimated value of this technical assistance is more than $200,000.

Click HERE to learn more.

Coordinator Position Open

The Borderlands Project is looking to hire a Coordinator for its Village Innovation Pilot. The Project Coordinator will be the public face of the Pilot and will play an instrumental role in ensuring a successful process in the two Pilot towns. It will be a contract position starting in December 2007 and running through May 2009. For more information on this position, click HERE
Quonset Gateway Project Update

The State Planning Council, at its September meeting, determined that the revised plan for the Quonset Gateway project, which was submitted by New Boston and the Quonset Development Corporation, substantially conforms with the State Guide Plan. While clearing the way for the project to move ahead, the SPC's letter of determination also noted a number of specific elements of the revised plan that should be looked at further.

Grow Smart Executive Director Scott Wolf testified at the SPC's September meeting, acknowledging improvements contained in the revised plan for the Quonset Gateway but expressing continued concern about the amount of single-story retail space, including two big box stores, and the amount of surface parking in the plan.

The original Gateway plan, submitted last winter, was rejected by the State Planning Council. Grow Smart had testified before both the North Kingstown Town Council and the State Planning Council to voice opposition to that plan and list specific concerns.

The revised plan addresses a number of Grow Smart's concerns. It locates two two-story office buildings along the Post Road at the front of the Gateway, provides for future expansion of the daycare center, incorporates transit stops and additional sidewalks in its design, and re-sites and enlarges the other office buildings planned for the Gateway.

In addition to the revisions, the QDC also offered seats on the Quonset Design Review Committee to Kevin Flynn, Rhode Island Associate Director of the Division of Planning, and Jon Reiner, Director of Planning for North Kingstown.
CALENDAR Highlights:


Click here to let us know if you would like your land-use/water resources related conference or workshop listed on our CommunityConnectionRI Calendar.

Thursday, November 1, 2007 (9:30a - 2:30p)

Climate Change: The emerging role of Land Use

. A New England Smart Growth Leadership Forum sponsored by The Lincoln Institute of Land Policy and the U.S. EPA.

The Federal Reserve Bank, Boston

Boston, MA

Saturday, November 3, 2007 (9:00a - 3:00p)

Rhode Island Environmental Justice Forum

. Sponsored by Rhode Island Legal Services. Free and open to the public - registration required.

Johnson & Wales Harborside Campus, Recreation Building

Providence

Thursday, November 15, 2007 (7:00p)

Shaping the Public Realm through Urban Infrastructure

: URI Landscape Architecture Lecture Series with Jason Hellendrung, senior associate at Sasaki Associates. Free and open to the pubic.

URI - White Hall Auditorium

Kingston

Friday, November 30, 2007 (9:00a - 12:00p)
KeepSpace applications due November 16

Initiative aims to support good models of sustainable design and site development that promote investment in urban, town and village centers

Rhode Island Housing has issued a request for proposals (RFP) for up to five models of "Keepspace Communities". KeepSpace Communities are those where neighbors meet, people work, children play. The competitive program is designed to help address the deficit of affordable housing, while stimulating a shift toward efficient, less auto-dependent growth and development.

The resources being made available are intended to foster mutually beneficial partnerships among developers, municipalities, realtors and lenders. Municipalities, public or private developers, and for-profit and nonprofit entities are therefore eligible to apply.

Click HERE for additional information on KeepSpace Communities, including a full definition, and to view the RFP, or contact either