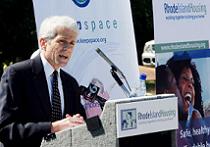 Projo photo / Steve Szydlowski



Initiative Unveiled for Model Smart Growth Projects


Grow Smart RI Executive Director Scott Wolf speaks at a RI Housing news conference to announce plans for a revolutionary statewide development initiative called KeepSpace Communities. RI Housing is leveraging $10 million to promote development practices that preserve and enhance open space while revitalizing existing areas that are underutilized or poorly developed.

KeepSpace: where neighbors meet, people work and children play





Grow Smart RI

Board of Directors

Deming E. Sherman

Chairman of the Board

Susan Arnold

William Baldwin

Rebecca G. Barnes

Samuel J. Bradner

Kenneth Burnett

Joseph Caffey

Robert L. Carothers

Jen Cookke

Trudy Coxe

Dennis DiPrete

Stephen Durkee

Stephen J. Farrell

John R. Gowell, Jr.

Akhil C. Gupta

Michael S. Hudner

Stanley J. Kanter

Howard M. Kilguss

Dennis Langley

James Leach

Roger Mandle

The Rev. James C. Miller

Thomas V. Moses

George Nee

William M. Pratt

B. Michael Rauh, Jr.

Gary Sasse

Richard Schartner

Pamela M. Sherrill

Curt Spalding

James F. Twaddell

Ranne Warner

Grow Smart RI

Directors Emeritus

Arnold "Buff" Chace

Louise Durfee, Esq.

J. Joseph Garrahy

Michael F. Ryan

Frederick C. Williamson

W. Edward Wood





Find your neighborhood's Walk-Score
---
Become an e-brief Sponsor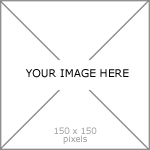 ---
Visit CommunityConnectionRI
Calendar
---
Browse e-brief archives
and press releases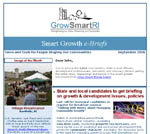 ---

Grow Smart Staff
Executive Director
Director of Programs
Director of Research & Communications
Executive Assistant for Finance
Office Assistant
Dear John,

You're among the 3,417 civic leaders, state & local officials, development professionals, journalists and visionary citizens getting the latest news, happenings and trends in the smart growth movement from Grow Smart Rhode Island.



New studies confirm Rhode Island

Historic Tax Credit's multiple benefits

Citing the Tax Credit's expansion to 23 communities and the projected stimulation of nearly $2.5 billion in economic activity within Rhode Island, Grow Smart concludes that the program is the single best economic development and neighborhood revitalization tool seen in decades

According to new studies released today by Grow Smart Rhode Island on behalf of the 57-member Coalition for Neighborhood & Economic Renewal (CNER), the Rhode Island Historic Preservation Investment Tax Credit Program is generating thousands of jobs, nearly $2.5 billion in economic activity, more than $400 million in new tax revenues over the next 20 years for state and local government combined, several thousand new housing units - including more than 750 designated as affordable - as well as the cleanup of dozens of environmentally contaminated sites, often known as brownfields.

Most of these findings are contained in a study performed by the real estate consulting and investment firm of Lipman, Frizzell and Mitchell (LF&M) of Columbia, Maryland. The study represents an update of a similar one conducted by the same firm that was released in March of 2005. [Read More]
Smart Growth radio interview

now available online

Hear about RI's smart growth progress and the remaining obstacles to shaping a sustainable and prosperous future

WPRO's Bill Haberman spent 30 minutes recently with Grow Smart RI Executive Director Scott Wolf discussing the state of smart growth in the Ocean State.

Listen in on their conversation about the gains Rhode Island has made over the last decade. Also, hear about what remains to be done in order to take full advantage of our existing centers of development and to conserve our remaining open space, our agriculture and our many natural and historical resources.

Click HERE to listen-while-you-work. (MP3)

Be patient. It will take a few moments to load
Getting There: Transportation for a

Prosperous, Sustainable Rhode Island

October 25th conference will bring togehter local leaders, community stakeholders and a nationally recognized expert to examine necessary steps to make mass transit a more viable option for Rhode Island's future

Join leaders from government, the private sector and community organizations to explore a long term vision for sustainable transportation in Rhode Island.

Speakers will include Kevin Flynn of Rhode Island's Division of Planning, Mark Therrien of RIPTA, Ann Tate of RISD and Charles Hales of the transportation planning firm HDR, Inc. of Portland, OR.

Daytime program runs 8:30 a.m. to 1:00 p.m. at URI's downtown Providence campus. Evening event takes place 5:30 to 8:30 p.m. at Local 121 on Washington Street in Providence.

Registration fees apply. Click HERE to register online.
How walkable is your neighborhood?

WalkScore.com grades neighborhoods on being walk- friendy

How walkable is your neighborhood? Walkscore.com is an innovative new tool that can rank your home's (or future home's) walkability "score" and encourages walking by identifying the closest schools, parks, grocery stores, and other common amenities and destinations.

The site's creators, Matt Lerner, Mike Mathieu and Jesse Kocher, all of Seattle, say they were inspired by the nonprofit Siteline Institute to think of walking not just as a healthful physical activity for an individual but also as mental and social exercise that boosts interactions within a community.

When you enter an address at walkscore.com, a Google map appears, studded with blue icons representing nearby restaurants, stores, schools and parks. A list at the left identifies the mapped destinations and their distance from your starting point.
Power of Place Summit II slated for

May 2, 2008 at RI Convention Center

Call for workshop session proposals to start next month

Grow Smart's inaugural Power of Place Summit in 2006 drew nearly 500 people and helped to launch Rhode Island's new state land-use plan, Land Use 2025.

Next May we'll reconvene citizen planners, state and local officials, builders and developers as well as architects, engineers, community stakeholders and nonprofit interest groups to examine the progress being made in implementing the plan at the state and local level.

The Summit will also bring together field experts and feature the latest in best practices and sustainable approaches to economic development, transportation, growth management, public health, land and natural resource conservation and affordable housing for vibrant, healthy communities.

Next month, we'll begin soliciting proposals for workshop sessions to be organized by interested stakeholder groups that are advancing the smart growth movement in Rhode Island.
CALENDAR Highlights:


Click here to let us know if you would like your land-use/water resources related conference or workshop listed on our CommunityConnectionRI Calendar.

Wednesday, October 3, 2007 (8:30a - 4:00p)

Low Impact Development (LID) Workshop

for developers, designers, builders and regulators. As part of the 2007 "Smart Development for a Cleaner Bay Act," passed by the RI General Assembly, LID practices will be required as the primary method for the control and treatment of stormwater. Presented by the Horsley Witten Group.

The Providence Biltmore Hotel

Providence, RI

Thursday & Friday, October 11-12, 2007

2007 Southern New England Regional Planning Conference

. Sponsored by the Massachusetts, Rhode Island and Connecticut Chapters of the American Planning Association.

Sheraton Hyannis Resort

Hyannis, MA

Friday & Saturday, October 19-20, 2007

Creating Vibrant Waterfronts in Rhode Island

: Two day symposium will explore how coastal communities are using the latest environmental, economic and social science research to achieve vibrant waterfronts. Sponsored by the URI Graduate School of Oceanography.

URI Bay Campus

Narragansett, RI